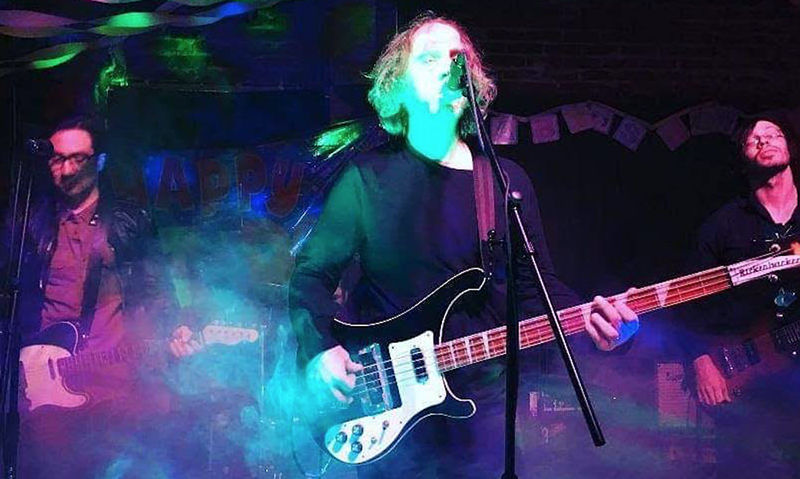 This one's a bit of a deep cut, which is why you should probably check it out.
Dizzy Hotel
is comprised of Drew Bardo, formerly of Questions (2003-2011) and
the Glass Orphans
(a band that performed, like, twice in 2009), as well as Dave St. John, Patrick Leonard, and Benny Johnson. The band is gearing up for its debut release this year, a follow-up to the very Tom Petty-sounding single
"That Devil Lies."
Joining in on the fun is prog-rock outfit
Super Birthday
, which will record this performance for a vinyl release later this year. Fronted by Troy Gregory (
the Witches
,
the Dirtbombs
), Super Birthday is self-described as a "ruckus of an electric chamber quartet." The band, which includes a couple of Detroiters, a Chicagoan, and a Flint-based drummer, released its debut full-length record
Abracapocus
in 2018, which includes
"In the Court of the Bozo Squad,"
a Bowie-drenched nod to King Crimson. Rounding out the bill is multi-instrumentalist and producer Scott Masson, founder of disbanded jangly Chicago/Kalamazoo pop outfit
Office
, and, later, the Glossies.
Doors open at 8 p.m. on Saturday, March 14, at Outer Limits Lounge; 5507 Caniff Ave., Detroit; 313-826-0456; outerlimitslounge.com. Cover is $7.
We have a new events newsletter! Find out the best things to do in the area every Thursday morning in your inbox.