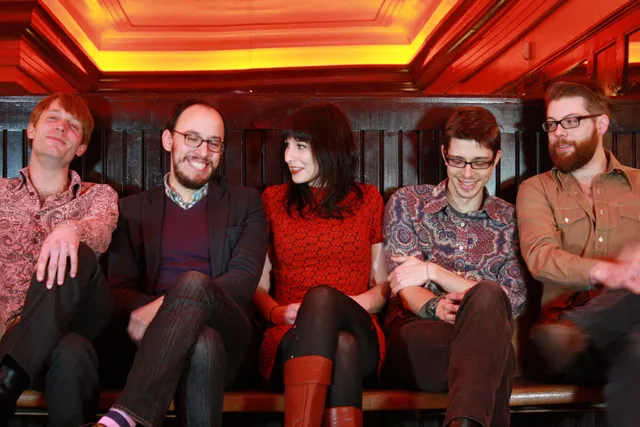 Ferndale, Detroit's permissive and "funky" fringe, is so inundated with artists, crafters and musicians; it needs its own quasi-Blowout, essentially to blow off all its creative steam. 
The DIY Street Fair is three days spent championing the homegrown, taking over two parking lots, one suburban street and one large stage and swarmed with 125 basement artists, designers and crafters, as well as local organizations, serenaded by 50 bands and served by a dozen local restaurants and brewers. 
On its fourth year, the fest keeps getting bigger, now with two beer tents, four nights of live music, including Thursday's "launch party" at the Loving Touch. Even Theatre Bizarre's invited! 
Musical headliners include Detroit's garage-blues-pop institution the Sights (Thursday, Loving Touch), the reunited Charm Farm (Friday, Metro Times Stage) and the perennially touring Electric Six in a homecoming performance (Saturday, Metro Times Stage); Chicago-based dance-pop duo The Hood Internet close it out (Sunday, Metro Times Stage). You can also see up-and-comers such as psychedelic baroque pop quartet Glossies or space-folk quintet Legendary Creatures. Other highlights: Americana aristocrats American Mars, noise-rock mavens Child Bite, the return of Bars of Gold and the Detroit School of Rock & Pop. 
DIY Street Fair, Sept. 15-18 in Ferndale. For more info, go to diystreetfair.com.