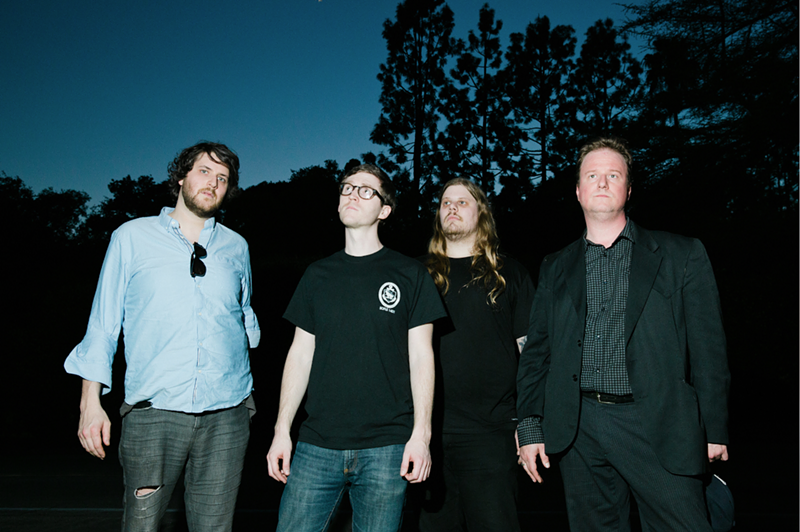 Members of Detroit's Protomartyr rebel against the genre trap that every post-punk band seems to fall into, and they're constantly shaking comparisons to Joy Division or the Fall.
The stoic and
aquatically challenged
Joe Casey, Greg Ahee, Scott Davidson, and Alex Leonard first stepped into the studio in 2011 with only four hours of studio time booked. In that time, they cut 21 songs and the band's coveted debut,
No Passion All Technique
. Since then, they've released three records, all of which challenge the notion that they are merely a throwback act. Protomartyr will support Austin hardcore pioneers …And You Will Know Us by the Trail Of Dead, as they perform their 1999 sophomore record,
Madonna
.

Protomartyr and YWKUBTTOD will perform starting at 8 p.m. on Friday, May 17, at MOCAD; 4454 Woodward Ave., Detroit; 313-832-6622; mocadetroit.org. Tickets are $20.


Get our top picks for the best events in Detroit every Thursday morning. Sign up for our events newsletter.