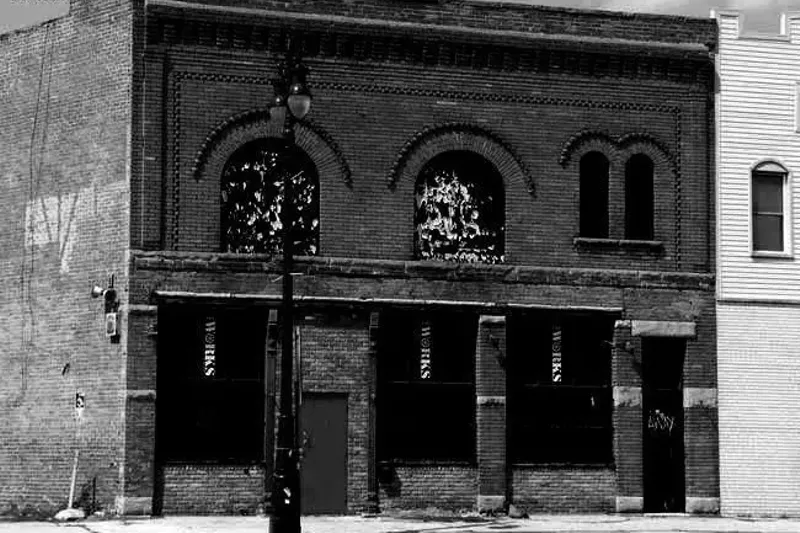 On Monday, Dec. 31, it all comes to an end for one of Detroit's longest-running techno clubs.
The Works nightclub, a fixture in Corktown for more than 20 years,
announced in November
that it was vacating its current home on Michigan Avenue after the building was recently sold. Although club owner Tammy Wilcox-Steelman confirmed that The Works has already purchased a new building for a future location, this weekend marks the end of an era for the techno hot-spot.
The Works will host three events before it officially closes its doors on Jan. 1, 2019, giving music fans three opportunities to pay their respects to the nightclub:
Justin James, Ted Krisko & more
Friday, Dec. 28, 2018
Justin James of MINUS, SCI+TEC, and Refused. will take the decks with Ted Krisko of Night Machines.
Doors open at 10 p.m.; $10 before midnight.
Penultimate Celebration at the Works
Sunday, Dec. 30
Featuring Chuck Daniels, Michael Geiger, Craig Gonzalez, Chuck Flask, ERNO, Andrea Ghita, and Joe Gize.
Doors open at 9 p.m.; tickets available at the door.
NYE Last Dance at the Works on Michigan Ave.
Monday, Dec. 31
Featuring DTM 2x4 / Tom Linder & DJ Seoul,
darkcube
, DJ Psycho of Detroit Techno Militia,
Annix
TM, Neil V, Doc Matthews, and Midnite Jackers.
Doors open at 10 p.m.; free cover.
Get our top picks for the best events in Detroit every Thursday morning. Sign up for our events newsletter.