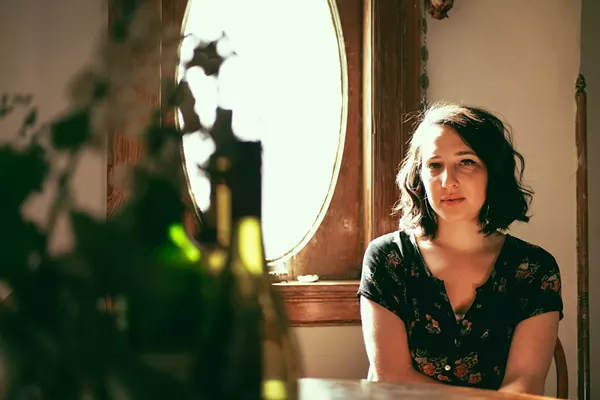 What came first? The musician or the music writer? For songwriter Sara Marie Barron, it doesn't really matter. The girl knows music and has a distinct voice both through a microphone and on paper. Her debut track, "Wanna Know" is without frills but full of feels.
"Wanna Know" gives us crazy Vonda Shepard à la
Songs from Ally McBeal
vibes
.
Though at first listen Barron might seem like she's resurrecting the innocence of 2009 with threads of
Colbie Caillat
and the purity of early
Norah Jones
, she finds her own footing in modern vulnerability. Barron tells us what she needs and it is this up-frontness that sets her apart from her aforementioned songbirds.
Sara Marie Barron will perform at PJ's Lager House tonight, April 25 at 8:30 p.m. wsg True Blue and White Bee; 1254 Michigan Ave., Detroit; 313-961-4668; pjslagerhouse.com; Tickets are $10.
Don't play games. Listen to "Wanna Know" below.
Get our top picks for the best events in Detroit every Thursday morning. Sign up for our events newsletter.