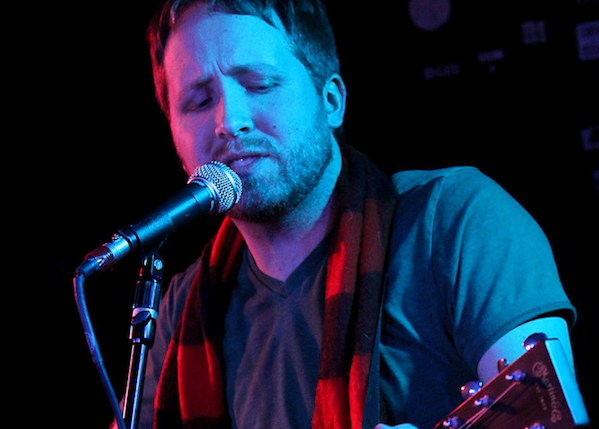 An annual event that celebrates Detroit's acoustic singer-songwriter scene and helps assist charities will take place next week.
It's called Home for the Holidaze: The name is a holdover from back when it regularly featured a few performers returning to Detroit for a few days. Fifteen years after its inception, most of those expats are back, but let's see if you don't get that "homey" feeling from this showcase of Detroit's underrated acoustic artists. And it just might warm your heart a bit more to know you're helping gather resources for scrappy local charities.
The soulful soloists in the show include Alison Lewis, Matt Dmits, John Freeman, Michelle Held, Ty Stone, and Don Duprie. Longtime
MT
readers may recall our 2012 look at Duprie, Dmits, and Lewis, who've long been a group of cooperating and collaborating songwriters (
"Gestalt-country," Nov. 7, 2012
).
MT has also visited with Michelle Held
, another relative newcomer to the scene, who wrote her first song, "Goddamn, I Don't Know," in 2011. And
we did a whole cover story
on Kid Rock "discovery" Ty Stone.
Plus, the donations and proceeds from the event go to charities so cool, we WISH we'd written about them:
Congregation of Every 1
, which provides backpacks of food and goods to Detroit's homeless;
Hater Kitty Rescue Army
, a local cat rescue group; and
Outcry Street Ministry
, whose Brother Joe Hicks has been helping the homeless and youth in Detroit for more than three decades.
The show starts at 8 p.m. Thursday, Dec.. 14 at PJ's Lager House, 1254 Michigan Ave., Detroit. Please call 313-961-4668. www.pjslagerhouse.com; 21 & older only; admission is $5 with one can of people or pet food or winter clothing item or $6 without.