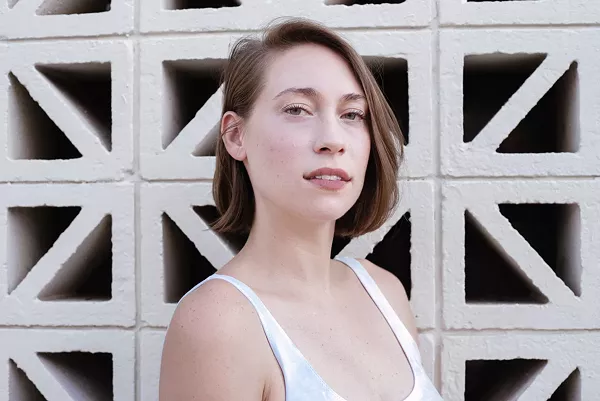 We hate to say we told you so, but...
Back in January,
Detroit-based artist Anna Burch
was on our radar as one of our "Bands to Watch in 2017," and it appears the singer-songwriter just reached a pretty significant milestone in her career.
Indie record label Polyvinyl
announced this morning
they've given Burch a deal, and simultaneously released her new track "2 Cool 2 Care." You can watch the video below.
Originally from St. Joseph, Michigan, Burch later moved to Chicago to study cinema. She relocated to Detroit a few years ago and quickly immersed herself into the local music scene, and has been involved with acts like Frontier Ruckus and Failed Flowers.
Back in January, Burch told us she was working on a record she hoped to release in the fall, noting that it may or may not be titled
Quit the Curse
.
According to the label, Burch's debut record is set for release in early 2018. In the meantime, she has a free show planned on Sunday, Oct. 22 at Detroit's Marble Bar with Fred Thomas and Haunted.