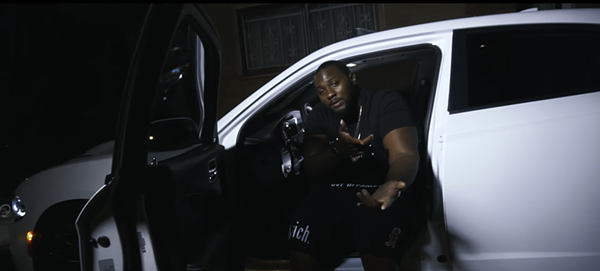 Details are still emerging about the
shooting of Detroit rapper Peezy
(aka Eastside Peezy), who is said to in critical condition. WDIV reported that a
man had been shot in the head
Sunday morning at the 3600 block of Fairview Street on Detroit's east side.
However, conflicting reports are now claiming there were two victims from two separate east side shootings. Although it has been confirmed that Peezy was shot, it appears that a different victim was the one shot in the head. That man is also recovering.
UPDATE: #Peezy was not the victim shot in the head (there were two separate shooting incidents). Fortunately Peezy is currently recovering well. 🙏🏾

— HOT 107.5 (@hiphopdetroit) February 5, 2018
Just last month NBA star
Andre Drummond praised Peezy
as one of his favorite Detroit rappers and last year, Pontiac's JP Brown told
Metro Times
contributor Kahn Davison: "The artist I like the most out of the D right now would probably be Peezy. He sounds
real
mean when he raps; I
like
mean."
Peezy had just returned to his hometown of Detroit after a performance in Milwaukee.