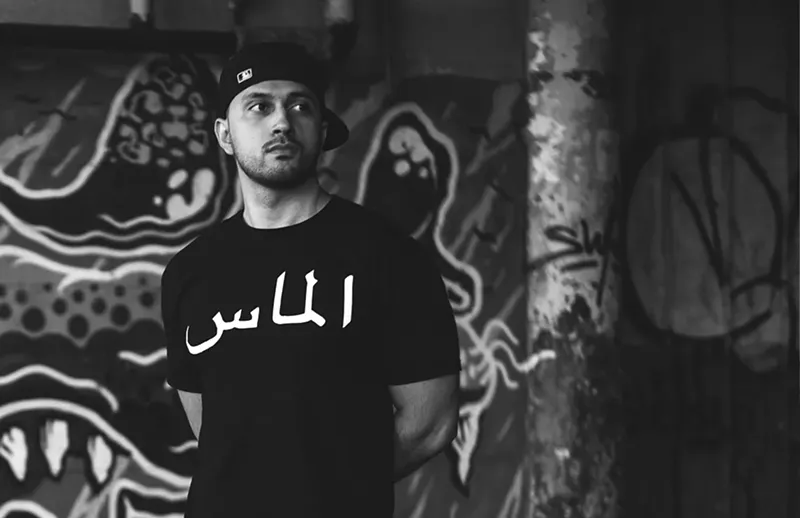 Iraq-born and Detroit-raised rapper and producer Tony Khnanisho, who goes by Tony K, first broke headlines with his Drake-
Game of Thrones
mashup,
Views From the Throne
. A year later, Khnanisho has been extremely prolific in the Soundcloud realm, releasing 9 singles, including "Run," out today. The song is an aggressive, albeit catchy, warning to Khnanisho's
"current and future enemies."
The rapper says that "Run" is a response to all those who are jealous of his success. "I think when you do something that others see as impossible and you don't let up, it breeds envy which presents itself as hate," says Khnanisho. "This song is pretty much me telling those people that I will never stop and nothing they do or say will slow me down."
"Run" oozes elements from some of Khnanisho's biggest influences like Eminem, Royce Da 5"9, and J Dilla — all proper idols for a kid that grew up on Nine Mile and Coolidge. Khnanisho says that listening to these rappers taught him how to "craft his own sound" and had a drastic impact on his production style. These influences, especially Eminem, also inform the combative lyricism that Khnanisho employs.
The song consists of all the ingredients for a cockier-than-thou hip-hop anthem, including what feels like a dated assertion of sexual domination: "I'll fuck her if she's a ten/ no need to ride in the Benz." I'm not really sure what that means, but I'm guessing that his "fuck-it-all" attitude also applies to sex... but only with a woman who meets the societal standards of a "ten." But if Khnanisho makes anything clear in "Run," it's that he doesn't give a damn what people think about his sexploits, or his music. "Y'all might have some trouble tryna figure out a renegade," Khnanisho raps in the song's chorus, "You can keep throwing shade."
To shade or not-to-shade? Decide for yourself
here
.
Get our top picks for the best events in Detroit every Thursday morning. Sign up for our events newsletter.