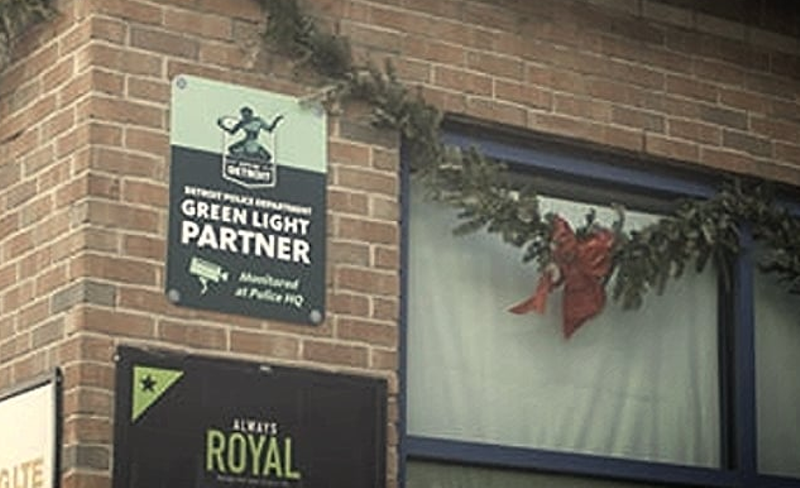 When developers last week broke ground on a project that will bring additional housing and retail to the area of Michigan Avenue and Trumbull, they were standing behind a bar that, just two days prior, had fallen victim to its
third break-in of the year
.
Police say thieves cracked open a safe and removed an ATM from Nemo's on May 6, keeping alive a
break-in wave
that began in Corktown early this year. At least three other Michigan Avenue businesses were broken into over the winter, including restaurant
Katoi
, which was set on fire. Two additional trendy eateries nearby were
broken into this spring
.
Now, with the coming Elton Park development bringing more attention to Corktown's main drag, city officials suggest they're crafting a plan to thwart criminal activity in the area.
"I think you're very shortly going to see this Michigan corridor be the first Green Light corridor, where every business is covered by the Green Light security program," Mayor Mike Duggan told Channel 7 at the
groundbreaking ceremony
last Monday. "That will be a next major step forward."
Detroit's Project Green Light
program allows businesses that purchase the proper video surveillance equipment to have the footage piped right into police headquarters for monitoring. The city says the program costs businesses between $4,000 and $6,000 to join.
So far, Green Light has been utilized by more than 100 businesses, most of them
gas stations and liquor stores
located in the Detroit's more dangerous pockets. The city says the technology has cut incidents of violent crime in half at the first batch of businesses that signed on for the program in winter of 2016.
If the technology were to come to Michigan Avenue, the hope is it would have a similar affect. However, it could be some time before businesses along Corktown's main strip obtain the cameras — a spokesman for the mayor says plans are very preliminary and still in the discussion phase.