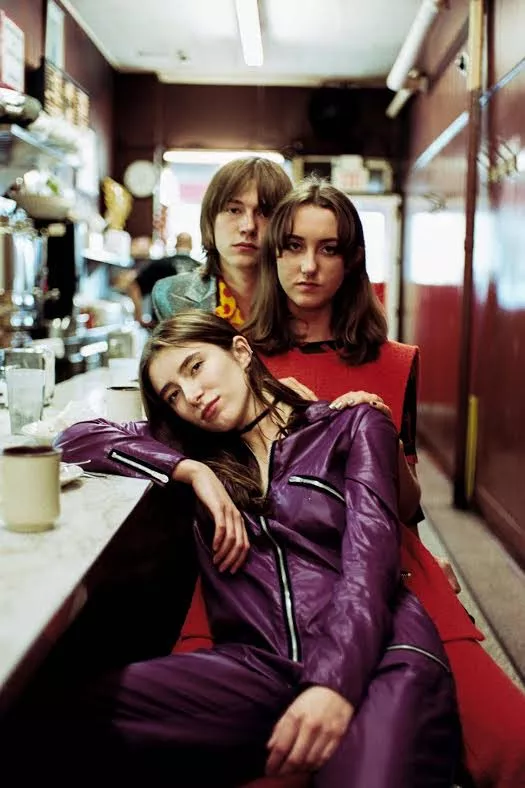 Few bands are as aptly named as psychedelic '60s deep space rockers Moonwalks, who are, arguably, the best-dressed band in Detroit.

Jake Dean (guitar/vocals), Kate Gutwald (bass), and Kerrigan Pearce (drums) have dubbed their upcoming release In Light (The Scales In The Frame) their "lost" album. Due out on Jan. 26 on Stolen Body Records, In Light was actually recorded back in 2015. Three years and a proper release later, the record is as timely (and as totally cryptic) as ever. "Dust is magic, magic is love" drones Dean against a sea of bellowing fuzz pedals on "Dust is Magic" — a track that encapsulates Moonwalks' transgressive, soul-opening, shadow dance aesthetic.
With a new record, comes a tour, and with a tour comes a shit ton of prep, especially when that tour is across the pond. Their 22-date tour kicks off with a bon voyage show at Outer Limits Lounge this Friday where special guests The Eroders will join the band. As Moonwalks gear up to ship off (and even play a show in France with the always feral Anton Newcombe, frontman of Brian Jonestown Massacre), Kate Gutwald and Kerrigan Pearce share what they're bringing aboard their spaceship.
Metro Times: How do you prepare for tour?
Kate Gutwald: Buy as many jumpsuits as you can.
Kerrigan Pearce: Cut my fingernails.
MT: Do you have any lucky talismans?
Pearce: My space pillow.

MT: Must-have music for the road:
Gutwald: ABBA Gold.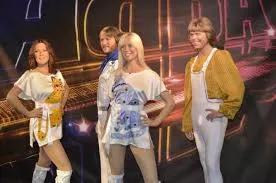 MT: Must-have reading material:

Pearce: Le Blender.
MT: Must-have clothing item:
Gutwald: Fur coat, glitter, and socks.
Pearce: Grimace and space suit.

MT: What do you hope to bring back with you?
Pearce: Everything I accidentally left there last time.
MT: How do you relieve stress on the road?
Gutwald: Deep breathing and Belgian beer.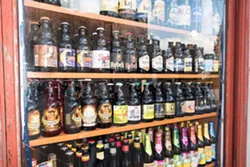 MT: What country/city are you most excited to visit?
Gutwald: Kumanovo, Macedonia.
Pearce: Vienna, Austria.

MT: What will you miss about Detroit?:
Gutwald: The Outer Limits Lounge.
Pearce: Nothing!
Moonwalks European Tour Dates:
January
17 – Florence, IT @ NOF
18 – Faenza, IT @ Il Clandestino
19 – Zürich, CH @ Rote Fabrik
20 – Bulle, CH @ Ebullition
21 – Venezia, IT @ TBA
22 – Wien, AT @ Arena Wien
23 – Pecs, HU @ Trafik
24 – Novi Sad, SRB @ TBA
25 – TBA, BG @ TBA
26 – TBA, BG @ TBA
27 – Belgrade, SRB @ Kc Grade
28 – Zagreb, HR @ Tvornica
30 – Prague, CZ @ Kasarna Karlin
|31 – Berlin, DE @ Kantine am Berghain
February
1 – Mannheim, DE @ Der Mannheim Kult
2 – London, UK @ Shacklewell Arms
3 – Bristol, UK @ Old England*** RECORD RELEASE PARTY
4 – Brighton, UK @ The Hope and Ruin
5 – Bruxelles, BE @ Le Chaff
7 – Paris, FR @ Supersonic
8 – Tulle, FR @ Des Lendemains Qui Chantent
9 – Reignier, FR @ La Poulpe
10 – Perpignan, FR @ El Mediator
11 – Bordeaux, FR @ TBC
13 – Pamplona, ES @ Txintxarri
14 – Zaragoza, ES @ El Zorro
15 – Madrid, ES @ Moby Dick
16 – Benidorm, ES @ Rockstar
17 – Cartaxo, PT @ Cartaxo Session
18 – Granada, ES @ TBA
19 – Tarragona, ES @ El Cau
20 – Toulouse, FR @ Le Ravelin
21 – Viareggio, IT @ G.O.B
22 – Rome, IT @ Fanfulla
23 – Ferrara, IT @ Circolo Arci Bolognesi
24 – Mantova, IT @ Arci Chinaski
Moonwalks will play Outer Limits Lounge on Friday, Jan. 12 with The Eroders; Doors open at 8 p.m.; 5507 Caniff, Detroit; 313-368-8192.