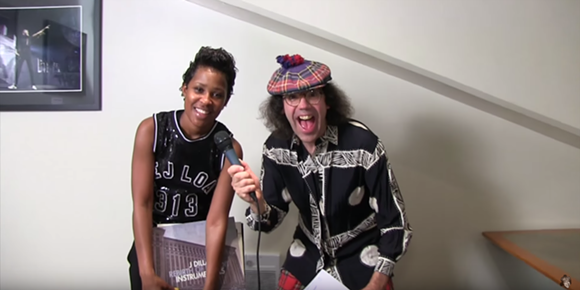 Sometimes
getting imitated
is a sure sign that you've arrived. But in some music circles, you aren't legit until you get interviewed by the infamous Nardwuar the Human Serviette — which is where Detroit rapper DeJ Loaf finds herself.
The eccentric interviewer is known for his savant-like abilities to soak up random bits of information about his subjects — a list that reads like a who's who of pop music.
In his latest interview, posted Wednesday, Nardwuar quizzes DeJ on other "Loafs" in the music business. In typical fashion, he digs up something from his subject's past — in this case, DeJ's first song she posted to YouTube.
Watch the video below: