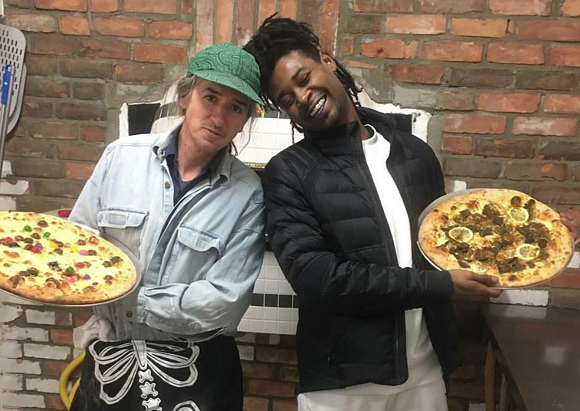 El Club chef Matt Ziolkowski, aka Pepe Z, is known
for his inventive pizzas
. Just to spice things up, he'll frequently collaborate with local artists for limited run pies.
For the month of April, he teamed up with rapper Danny Brown to benefit InsideOut Detroit, a literary non-profit for children that Brown
has worked with
in the past.
Brown and Ziolkowski came up with two pizza flavors. One is "mystery meat" with liver and onions, and the other is an "Easter Bunny" pizza with chocolate and jelly beans. According to
Pitchfork
, Brown originally wanted to make a liver and gizzards pizza, but Ziolkowski deemed the flavors "not compatible."
Earlier this week, Brown debuted his Jonah Hill-directed video for "Ain't It Funny." Check it out below: