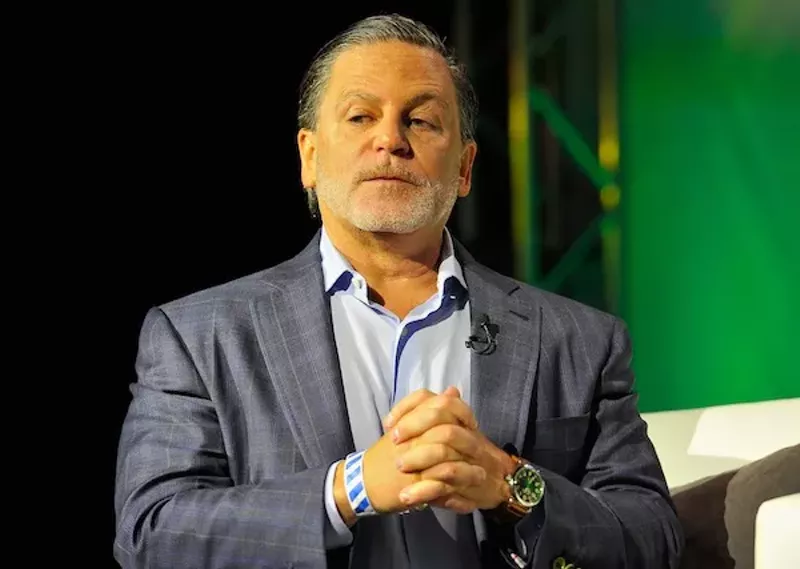 We're not completely sure what prompted Dan Gilbert to star in a rap video and then share it with 400 Detroit students and rapper Big Sean, but we are so happy that he did.
Big Sean (Sean Anderson) and Gilbert were joined by the public school students at the Gem Theatre Monday morning for a "
Mogul-2-Mogul
" talk, a live conversation that is a part of the Sean Anderson Foundation Mogul Prep program, founded by Big Sean and his mother Myra Anderson.
Gilbert and Anderson discussed the ups and downs of their careers and gave advice to the students on how to achieve their own personal dreams.
While
MT
was not at the Gem Theatre to cover the event, other Detroit journalists were on hand to capture a moment that we are so bummed we missed: Dan Gilbert's rap debut.
To the tune of Jay-Z's "99 Problems," Gilbert raps about making and delivering pizzas (his job during college), cash flowing like John Varvatos, and how he has 99 assistants and no problems with any of them (
"isms!,"
he shouts in place of Jay's "Hit me"). At one point, some guy who looks like Moby makes an appearance. Oh, and he's wearing a kangol hat, so there's that, too.
After watching, we have at least 99 follow-up questions.
Ladies and gentlemen, @cavsdan rapping... pic.twitter.com/ZphjTu7Oq5

— Stephanie Steinberg (@Steph_Steinberg) October 23, 2017
Also this video of Gilbert rapping? pic.twitter.com/uZETn3CciF

— Annalise Frank (@annalise_frank) October 23, 2017
According to
Crain's
reporter Annalise Frank
we will not
be getting a full version of this glorious video anytime soon. C'mon Lil' Danny G, (the rap name I have now given him) give the people what they want!