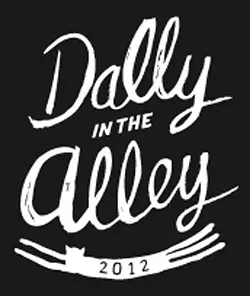 More highlights from this year's bill
Pink Lightning
The sort of band you would expect to see dancing on tables at a Russian wedding, Pink Lightning is Detroit's answer to Gogol Bordello. There really, truly ain't no party like a Pink Lightning party.
Lord Scrummage
If an acid-soaked psychopath were commissioned to write music for a kid's TV show, it would sound like Lord Scrummage. Stick them on a festival stage in the sun and just watch them go.
Clear Soul Forces
These hip-hop hopefuls have been the subject of a recent Red Bull-sponsored Web documentary, and they gave a good account of themselves. How they'll fare on a festival stage remains to be seen, but it should be interesting.
Gardens
Garage-y, punky, arty brilliance. Gardens are too cool for you and me, so move along.
Oscillating Fan Club
These guys mix Euro pop with post-punk and come up with something that would even confuse David Byrne. It's all good though; the boys know how to bury a melody in the mix so you're lapping it up even if you think you hate it.
Deadbeat Beat
No frills, no nonsense. Just strong-as-fuck pop tunes and simple, catchy riffs. What more do you want?