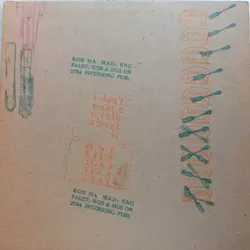 This week, we told you about the
Barely Human Festival
, which goes down February 10-12, 2017 at El Club and is headlined by the infamous, stripped-down, 1980s Bronx funk act ESG.
Tickets are available for all three nights or individual dates
.
We caught up with festival curators Trever Millay and Erin Smart (whom you might know from their regular "Almost Gold" DJ night) to get further details about the event, including the breaking news that minimal synth pioneer
John Bender
will be performing. Bender began to perform again just this year, for the first time since 1985.
Metro Times
: Why is it called that?
Trever Millay
: Barely Human was the name of a DJ night I started seven years ago while living in New York. The name stuck.
MT
: How did this all come together?
Millay
: I was inspired by what Nate Young of Wolf Eyes did last spring with
Trip Metal Fest
and was drawn to the idea of curating a genre specific festival centering around post-punk, industrial, and synth-wave music. These types of music often what I DJ and are sources of inspiration for my band YOU. I ran the idea past our friends at El Club who agreed to host the event, and got Erin on board as a partner given our mutual admiration for the genres involved. Nate's band Moon Pool & Dead Band will be performing as well.
MT
: So, how the fuck did you get ESG?
Erin Smart
: ESG came together via our tireless talent buyers at El Club. We are huge fans (how could you not be?) and were beyond stoked when they agreed to be one of our headliners! Really can't wait to see them in action.
MT
: ADULT. hasn't played town in ages, right?
Millay
: As one of our favorite synth-wave acts from Detroit, asking ADULT. to participate in the festival's inaugural year was a no-brainer.
MT
: And tell us about Black Marble.
Millay
: Black Marble are personal friends. YOU. will be on tour with them 20 days prior to the festival, ending that Sunday night at El Club. They are a favorite current band who are doing a lot right now with their recent release on Ghostly International.
MT
: Who else are you most stoked about?
Millay
: Given the fact that the bands we asked to participate are our personal favorites and many are traveling from out of town, we're looking forward to seeing them all play side by side.
MT
: What's the response been like thus far?
Smart
: Very positive. People have been getting in touch not just from Detroit but from all over when they found out what we were putting together. Friends are talking about visiting Detroit in the middle of February, for crying out loud.
MT
: Anything else at all you want to say?
Millay
: We couldn't have put this together without the help of our friends at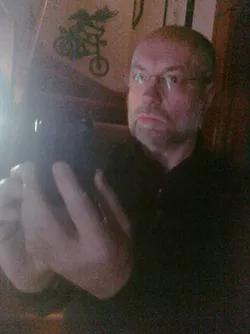 Party Store Productions and El Club. Right now we're looking forward to making this run fun and successful, and continuing Barely Human Fest year after year.
Smart
: We just added John Bender to Sunday's line-up and couldn't be happier. John was recording lo-fi minimal synth at home in the early '80s and only recently started playing shows again after a 30 year hiatus. I wasn't able to attend his performance during the No Response Festival in Cincinnati over the summer so very curious to see how his music has evolved from earlier recorded material.
Millay
: As a big fan of John's it's an honor to be playing the same bill as a synth pioneer who has been doing this as long as he has. I'm really glad he wanted to be a part of the festival and looking forward to working with him.