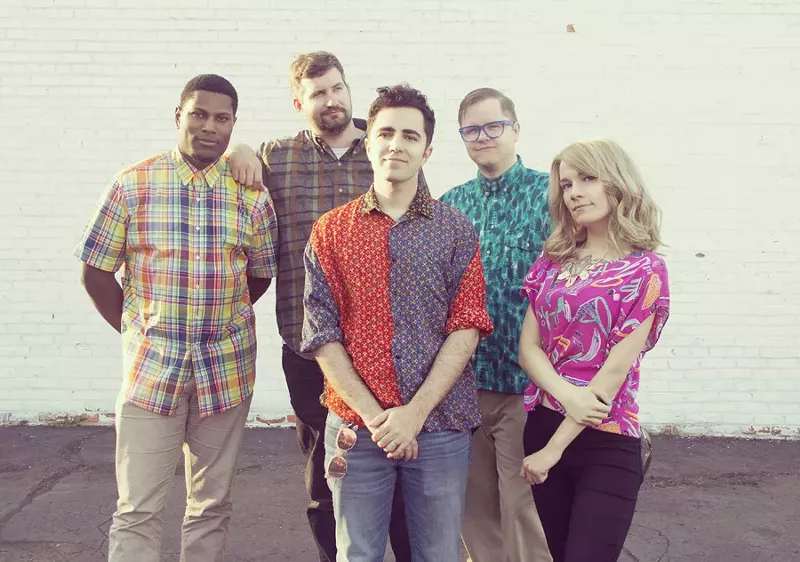 The
Corktown Strut arts and music festival
has released its full lineup and schedule, returning for its second year June 26 through July 3. In all, the event will feature nearly 70 musical acts, visual artists, and chefs (
Metro Times
is a sponsor) across 15 venues in Detroit's oldest neighborhood.
The musical programming, to be held from June 30 to July 1, includes record release parties from Mega Powers and Two Cheers (both records will be available for purchase at nearby Hello Records). Also on deck is Billy Davis Rhythm Machine, Odu Afrobeat Orchestra, Ritual Howls, George Morris and the Gypsy Chorus, Growwing Pains, The Kickstand Band, Ancient Language, Moon Pool & Dead Band, Pontchartain, and many more.
"Our motto for everything is, 'No genres, just good music,'" says festival director Dominic Arellano. But that spirit extends beyond music as well.
Starting June 26, 12 area restaurants like Ima, McShane's Whiskey Pub, PJ's Lager House, Mercury Burger Bar, Ottava Via, Brooklyn Street Local, and Mudgie's Deli will roll out special Strut menu items. There will also be additional culinary programming planned, including a Dr. Sushi pop-up, a cocktail event (which will be DJed by Ima's Mike Ransom and Mudgie's Greg Mudge), as well as the last Corktown Farmer's Market of the season.
"We're trying to create this different experience of, 'Whoa, this guy is fixing my food and he's DJing, and I'll probably play him in the ping-pong tournament later on as well,'" Arellano says.
The festival is free; tickets for the music events start at $10 for individual shows and include $20 1-day passes and $55 all access passes. More information is available at
corktownstrut.com
.