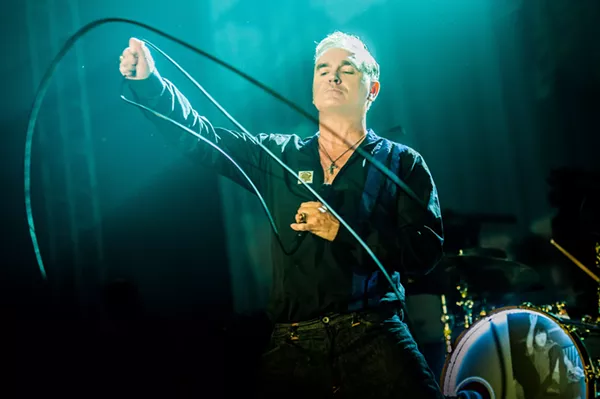 It turns out our
in-depth investigative journalism paid off
: Morrissey is coming to Detroit for a new tour and he'll be here sooner than you think — Tuesday, November 28 at the Fillmore.
Earlier this week we published a blog speculating that Morriseey may be planning a North American tour when he tweeted out a list of state postal codes that included Michigan. While this wasn't too hard to figure out that the tweet could allude to a tour, we're pretty proud of ourselves for cracking the code.
Morrissey also announced the details of a new album called
Low in High School
and revealed the track list which includes very Morrissey sounding song titles like "Spent the Day in Bed" and "I Bury the Living."
The last time Morrissey was in town was supposed to be last November but he had to cancel his show due to a bandmate falling ill. He rescheduled that show, but ultimately canceled that one, too. So we're happy to see Moz make it up to his metro Detroit fans by including us in his first tour of the new album.
Tickets go on sale next Friday at 10 a.m.
Listen to lead single "Spent the Day in Bed" below.