A festival at The Crofoot this month features a dozen performers spanning several pop genres.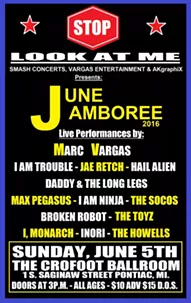 Last year's June Jamboree was held at St. Andrew's Hall, but that baby was packed, so this year it's been moved to The Crofoot in Pontiac *insert sunglasses emoji here.* It should be a wild time.
The festival takes place on Sunday, June 5, and doors are at 3 p.m. Tickets are on sale for $10 in advance and $15 at the door. That sounds like a pretty good price for an all-day band extravaganza.
There will be chances to get groovy with bands staying true to a classic rock sound like The Socos and The Toyz, along with a chance to lose complete control to the post-hardcore band, I, Monarch.
I Am Ninja will bring their Blink-182-esque style for some great jams to bounce around to and Daddy and the Long Legs will shed their emo/ pop-punk sound on the audience for a good time.
Things will get a little more punk with the garage-punk band Hail Alien, and Inori brings a blend of alternative and progressive rock.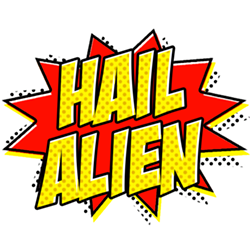 I Am Trouble will also make an appearance, adding to the mix of genres represented.
And if that's not enough, Jae Retch will be bring hip-hop and rap.
The official set times will be announced around 5 p.m. Friday on the
Facebook page
and the
official Crofoot website
, so you can be sure to make it in time for whatever tickles your eardrums.