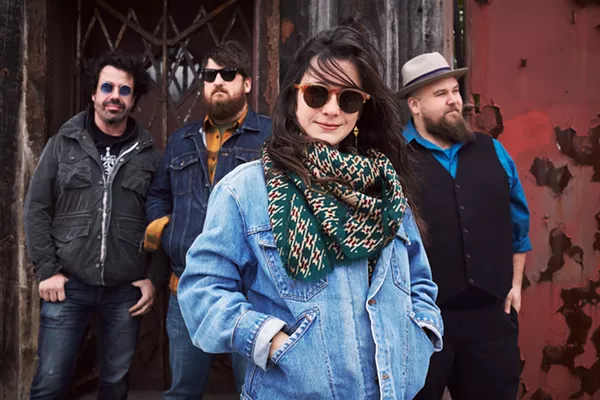 Psychobilly might be an unfamiliar term to some, but when describing Chicago cabaret rockers the Claudettes, it's pretty damn accurate. (In trying to describe the band, WBEZ radio's Tony Sarabia said, "Brother Ray meets the Ramones… Chopin meets Minutemen.") The sultry, retro moodiness captured on the band's latest record, Dance Scandal At The Gymnasium, sums up what makes the Claudettes' twisted ragtime vibe stand out from your typical revivalists. With songs like "Death and Traffic," "Taco Night Material," and "Naked on the Internet," the Claudettes are well versed in whimsy, and throwing listeners for a loop.
The Claudettes will perform on Thursday, April 5 at Otus Supply; Doors open at 8 p.m.; 345 E. Nine Mile Rd., Ferndale; 248-291-6160; otussupply.com; Tickets are $10-$15.
Get our top picks for the best events in Detroit every Thursday morning. Sign up for our events newsletter.