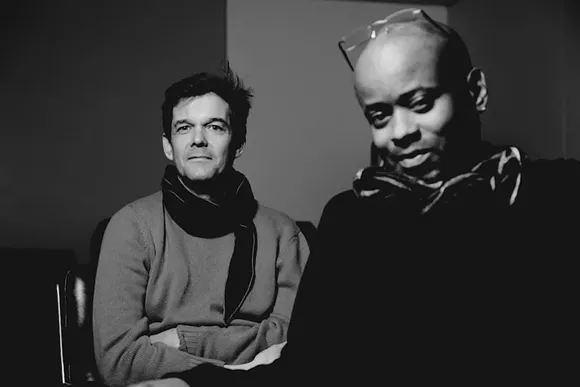 This is the second time that Detroiter
Juan Atkins
(the techno innovator who still makes great music to this day, but you know that already) and Berliner
Moritz von Oswald
(one-half of all-time dubby 1990s techno super-greats Basic Channel) have released an album under the name Borderland, and the result is just one of the best albums we've heard all year.
We can't wait to have this thing in better fidelity so we can blast it as loud as possible.
On first listen,
Transport
is even better than their
first self-titled collaboration
from 2013. The new album was posted as a stream by Resident Advisor yesterday.
Check it out here
, and consider purchasing it on Friday, April 29.