Charivari Detroit 2017
will go down over on
West Riverfront Park
this year, the weekend of August 4-6. This will be its first year at this location, as opposed to Belle Isle (which one assumes it has outgrown at this point).
For weeks, the festival's Instagram account has been teasing that they were about to unveil the lineup with a series of
"guess who?" posts
that seem to have included photos of the performers as children — though they might have just been any kids, we're not sure. And then they went and did it, finally, on Friday, posted the full list of artists slated to perform at the event. We've reprinted it below, so you can see the full list of artists performing.*
Charivari is a very fun, inexpensive dance party in the spirit of Detroit dance parties from thirty-plus years ago. It's super awesome, and is a non-VIP event, in the very best sense. If you prefer a grassroots type party, and the top local talent — music for heads, a party that feels like a huge house party — you are going to have a great time.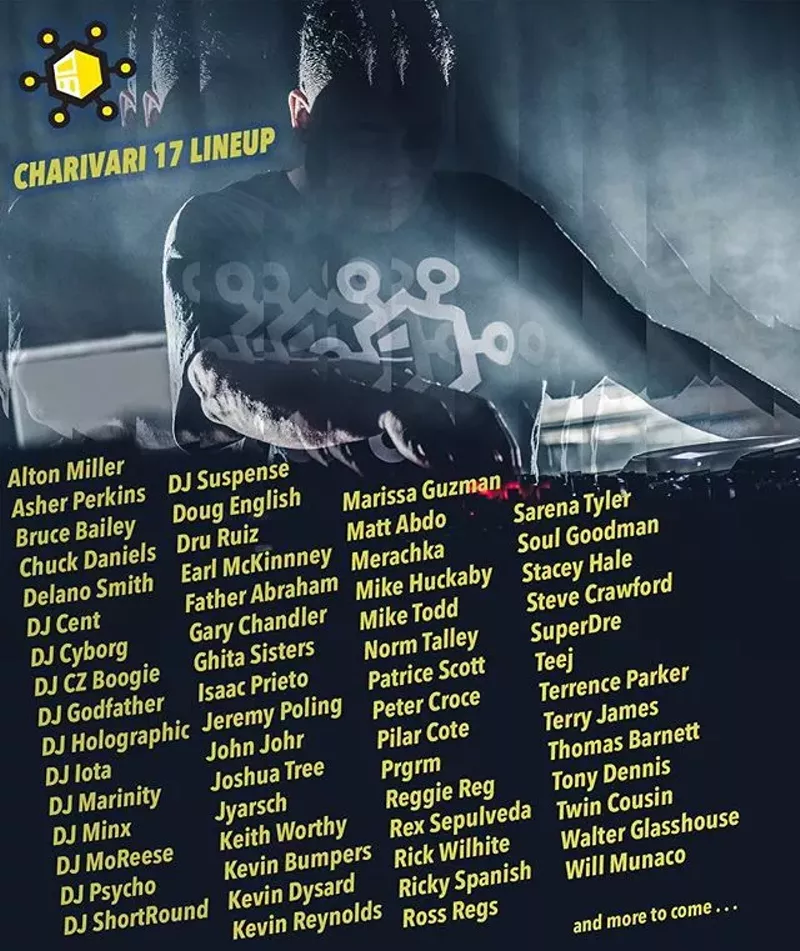 *
Pet peeve type note to Detroit techno festivals
: ALPHABETICAL LISTING DOES NOT JUST MEAN THAT YOU TAKE THE WHOLE LIST OF PERFORMERS AND ASK YOUR COMPUTER TO DO IT FOR YOU, as that only alphabetizes by
THE FIRST NAMES
of the performers! Why not take an extra five minutes from your busy day to manually list them in order by last name, OK, whew, thanks.