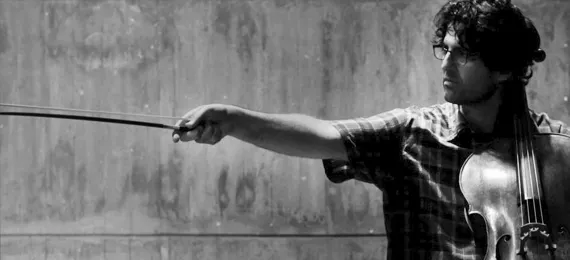 If you're even the slightest fan of classical music, then you know that Pablo Casals' cello is as close to a functioning holy relic as Beethoven's own piano might be, or if Terry Riley's first synthesizer were somehow still functioning and ready to use.
Put
me
in front of any of them, and you might hear the most potentially expensive version of "Chopsticks" ever, of course. A true virtuoso with a real feel for the instrument is what's required. And, as revealed in
this Washington Post piece
, Casals' widow graciously lent his 1733 instrument to the incredibly talented young cellist Amit Peled.
Peled performs as part of the DSO's Pro Musica of Detroit series at 7:30 p.m. this
Friday, March 4 at the Max M. and Marjorie S. Fisher Music Center.
What's in store? The musical lineup is as follows:
* Max Bruch – Kol Nidre, Op. 47
* Johann Sebastian Bach – Cello Suite No. 3, BWV 1009
* Ernst Bloch – From Jewish Life
* Mark Kopytman – Kaddish
* David Popper – Hungarian Rhapsody, Op. 68