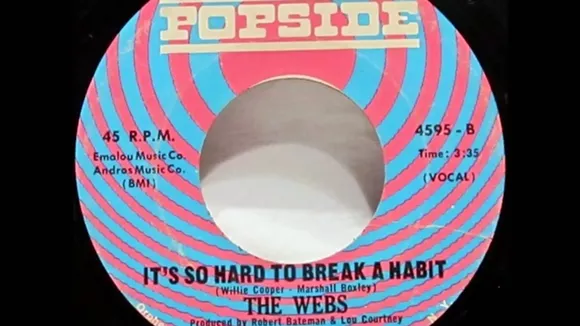 In anticipation of its
seven year anniversary this weekend at the Rockery in Wyandotte
,
Metro Times
got in touch with the Soul Deep event's resident DJ and originator. The mighty handsome archivist/man-about-town Mike Dutkewych gave us a run-through of some of the event's top tracks. We'll also be interviewing Dutkewych shortly.
His reply and tracks (presented in no particular order) follow, OK:
Mike Dutkewych
: So these aren't necessarily the "biggest tracks" I play, but they are some favorites that never leave the play box. A couple have actually been in there since I started Soul Deep seven years ago this month.
Baby Washington, "I've Got A Feeling"

I'm a sucker for any record with a vulnerable, down and out female vocal. The first time I heard this one, my buddy Adam Stanfel was playing it out. It was one of those songs that made me beeline for the stage because I had to know right then — who was this captivating, brokenhearted woman recounting the telltale signs of failed love? The line that got me that night: "I said, 'Operator, please dial him one more time.' She said, 'The number's been changed' and then she gave me back my dime." And the arrangement is so killer. Rolling percussion. Spooky male background singers. Alternating guitar and sax solos! This record checks all the boxes for me.
Ann Cole, "Each Day"
A 1956 cut from Ann Cole with Mickey Baker on guitar. There's nothing I love more than moody minor key rhythm and blues. Give me a soulful singer backed by a trio with a sax on a two-minute tune recorded live with two mics, and I'm a happy man.
The Dynamics, "Misery" b/w "I'm The Man"
Here's a Detroit group and one of the best two-siders in my collection. I've probably played at least one of 'em at every gig I've ever done. "Misery" in particular made a big impact on me. I'd come across it early on, as nascent collectors in this city often do (it sold a ton of copies here). It was so refreshing to hear a song as good as any of those Motown records that were my early roadmap, but without all the shiny, flowery production. This one just sounded tougher, with its unforgettable guitar lick and those street corner harmonies and raw falsetto. It gets people out on the floor every time.
The Webs, "It's So Hard To Break A Habit"
Sometimes the evening demands a slow jam. I reach for this one a lot. Late '60s group vocal with a serious groove.
Lee Moses, "Reach Out I'll Be There"
Lee Moses's song "Bad Girl" is one of my all-time favorites, but it's actually this raw as hell instrumental Four Tops cover that I play out the most. Lee was one of those rare soul singers who also played lead guitar, and he plays his ass off on this song. But I think my favorite thing about this record — so obviously recorded live in a single take — is that you can actually hear Lee leading the band by singing unmic'd over the music.
Martha and the Vandellas, "Heat Wave"
I had to include this one because it's the first soul record that ever hit me. I was in my early twenties and had my mind blown by this song that I'd probably heard a thousand times before on the radio or in line at the bank. It wasn't until one faithful day meeting late Motown pianist, Joe Hunter and hearing him describe so vividly the recording of this song that I went back to actually listen. And that was it. A life-changer. I play this record at every gig not just because it's a solid ten that makes people dance, but because it still moves me to this day. That bridge — "Sometimes I stare in space, tears all over my face/ I can't explain it, don't understand it/ I ain't never felt like this before" — that might be my favorite 12 seconds of recorded music ever.