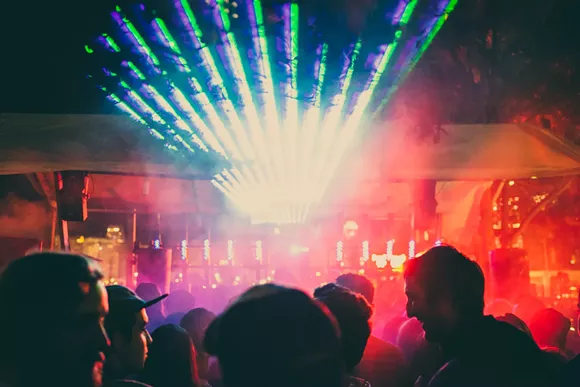 By now, promoter Paxahau's story should be firmly established in the minds and hearts of even the most casual fan of electronic music in the Detroit area, how Paxahau began as an online electronic music streaming platform in the late '90s to then go on to promoting some pretty large shows, including a little thing called Movement? And at this point, they average 30-40 year-round shows.
Jason Huvaere (a co-fonder of Paxahau along with Jason Clark) answered a few questions via electronic transom about the past, present and future of the enterprise in advance of their
18th anniversary show this Saturday, Sept. 10 at TV Lounge
.
Metro Times
: Congratulations on 18 years! Did you guys ever think you'd reach a milestone like this when you got started?
Jason Huvaere
: Thanks! We didn't really have a blueprint for how this was all going to turn out. We were just kids who fell in love with the music and knew it was something special. It's exciting to be here 18 years later doing what we love.
MT
: How has the dance-based scene in general changed since you guys got in the game?
Huvaere
: The scene is much younger now than before in terms of the audience. Dance music in general has made its way into popular culture whereas it was considered an "underground" genre in the early days.
MT
: How has Detroit's music scene changed?
Huvaere
: I don't know if changed is the right word but it has definitely evolved. Detroit still holds a very special place in dance music culture and the people in the scene are very much educated about the music. We don't follow a specific trend but I think that's part of what makes it unique.
MT
: In what ways do you think Paxahau will continue to evolve?
Huvaere
: We look forward to promoting more shows throughout the year as well as building new and emerging Detroit talent. We're also working on bringing back our live stream component in the near future, which I'm personally excited about.
MT
: Tell us about the event, please — what is Paxahau's relationship to these artists, and why did you ask them to be a part of it?
Huvaere
: We've known Matthew Dear (Audion) and Stacey [Pullen] since the early days. They're both Detroit staples and are amazing at what they do. Norm Talley is another hometown favorite who has played at some of our shows in the past. Keith Kemp has been a longtime friend and resident DJ. Ryan McCray is a rising talent in the scene and someone we look forward to hearing more from in the coming years.
MT
: Oh, while we are at it, any takeaways you want to share from Movement this year?
Huvaere
: It was great. The attendees had a blast as did the artists. Very proud of our team for putting together another great weekend.
MT
: What else is coming up? What are you most excited about?
Huvaere
: We've got a full calendar of shows coming up as well as a couple surprise shows in the works. We're also doing another installment of Movement Getaway Puerto Rico this November, which we're pretty excited about. And of course, we're already working on plans for Movement 2017. Stay tuned!
MT
: Anything else at all you want to say? Here is where to do so, OK.
Huvaere
: Come out and party with us this Saturday!