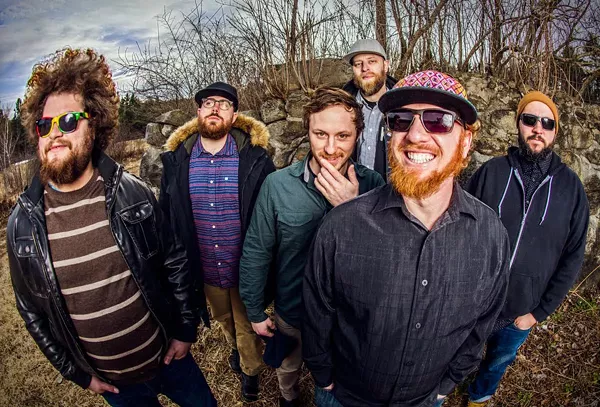 There is really only one rule in celebrating stoner Christmas — no reggies, only reggae. What better way to avoid a major 4/20 faux pas than to celebrate with reggae-rock sensation Roots of Creation at Otus Supply tonight?

As one of the top modern international reggae acts around, Roots of Creation (or RoC) are taking an opportunity to breath new life into the Grateful Dead catalog with their latest project, Grateful Dub, an intricate reworking of Grateful Dead tracks with a reggae-dub twist. RoC landed themselves the number one spot on the Billboard reggae charts with this unique reimagining.
So light up, get lit, and for god's sake pass the damn dutchie.

Roots of Creation will perform tonight, Friday, April 20 at Otus Supply at 8 p.m. wsg Genetics and Leaving Lifted; 345 E. Nine Mile Rd., Ferndale; 248-291-6150; otussupply.com; Tickets are $12.



Get our top picks for the best events in Detroit every Thursday morning. Sign up for our events newsletter.