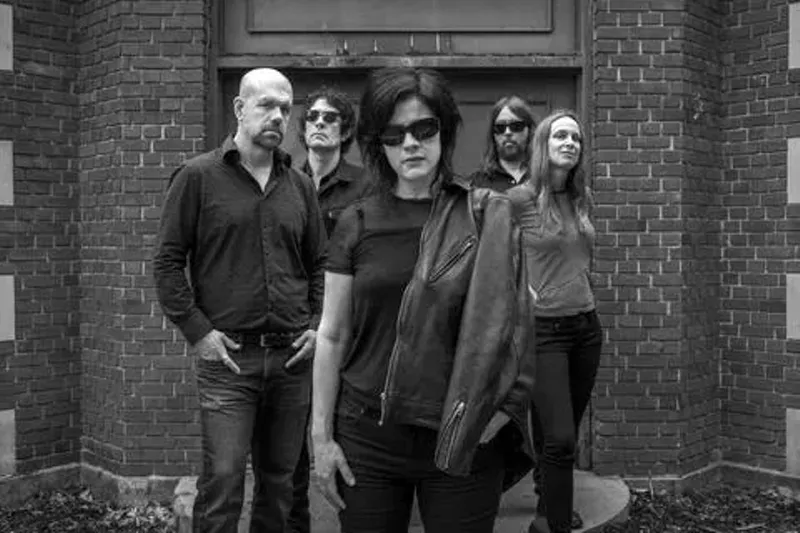 Boss Hog
, led by Jon Spencer and Cristina Martinez, are playing a record release
show at El Club this Saturday, June 3
. They just released their first full length album in 17 years,
Brood X,
on In The Red, so you know it's a doozy (seriously, In the Red does not release bad records).
A little alternative rag called the New York Times just did a front page weekend arts section piece on the band,
check it out
.
The real question of the night is: Will you be able to bounce from Nick Cave on over to Boss Hog, and not miss either headliner? Odds are very good that you can see most of both, yes. Just don't forget your leather jacket, no matter the weather.
In 1989, Boss Hog took the stage of CBGB's with their sexy-dirty brand of bluesy punk, leaving a sweaty, immutable mark on the New York underground that has had fans clamoring for more ever since. The band, founded by husband-and-wife duo Cristina Martinez and Jon Spencer, is back just when the world needs driving, scuzzy anthems for sweating it out.
Danny and the Darleans is opening up, so do not be late, friend.