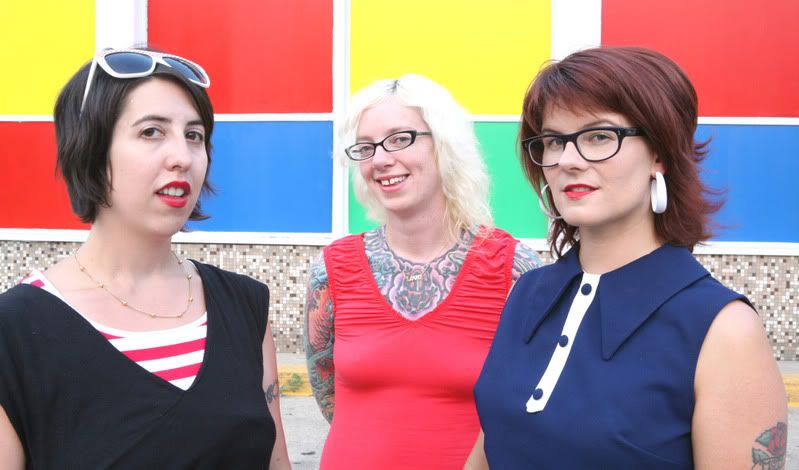 Partyline: Color the world with riot grrls. (Credit: Daisy Lacy.)
By this time Monday afternoon, "It's Nice!" will have replaced "I'm Rick James, bitch!" as the most oversaturated American catchphrase since "Schwing!" But there are a few things you might do this weekend when you're not waiting in line to see Borat. It's kid-tastic pop night at the Magic Stick Friday with Tally Hall and Love Arcade; go for the angel wings, go for the colorful neckties, or just go to spy a few Taylor Townshend look-alikes in the crowd.
On Saturday night, Partyline hits the Trumbullplex; they'll perform with Love or Perish and Bad Thoughts. Allison Wolfe's trio keeps the spirit of her old band Bratmobile alive — the shit's jagged like punk, but also feminist, catchy and shoutable like vintage Kill Rock Stars. If you check out the show, chances are you'll be chanting "Angela! Allison! Crystal! PAR-TEE-LINE!" by the end of the night. Well, when you're not saying "It's nice!" in a hammy Eastern European accent, that is.
JTL