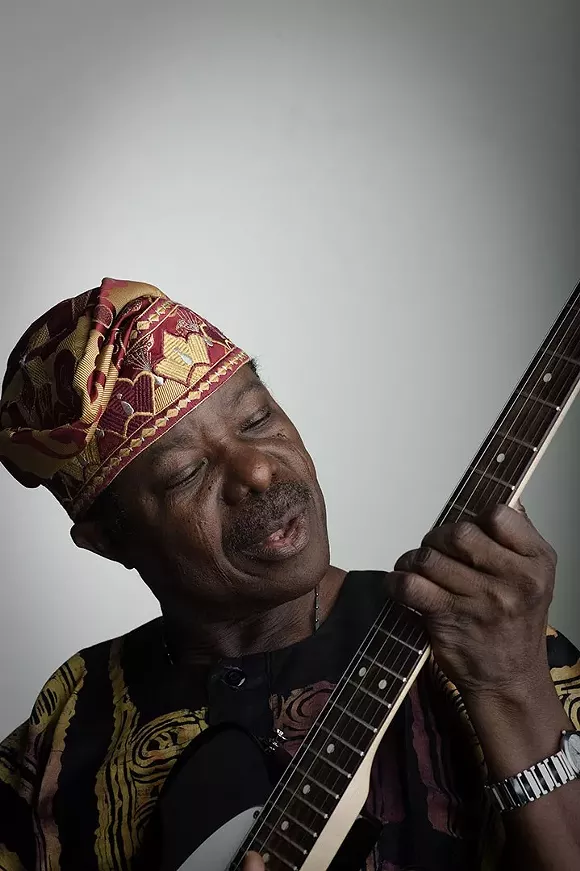 Well, this sucks. But we should definitely expect that any tour from a group of international musicians to get canceled at any point these days, thanks to the hate-mongering and factually-incorrect policies of p45.
Not saying that is precisely what happened here, with this cancelation. But if
female Tibetan soccer players
get denied a brief work VISA to play a match, anyone seems game, while the actual "bad hombres" at work in the country would sure seem to be
primarily white US-born nationals
. Peaceful cultural ambassadors?
British school teachers
?
French Holocaust scholars
?
Norwegian ex-PMs
? Best stay home the next four years.
Anyway, the fact remains that juju pioneer King Sunny Adé's entire North American Tour has been cancelled. Those who have purchased tickets to the
April 21 performance at Michigan Theater
have been notified directly by UMS.
Ticketholders can contact the UMS Ticket Office at 734‐764‐2538 for complete details. The UMS Ticket Office is open: Monday‐Friday 9 a.m. to 5 p.m., Saturday 10 a.m.-1 p.m., and closed Sunday.