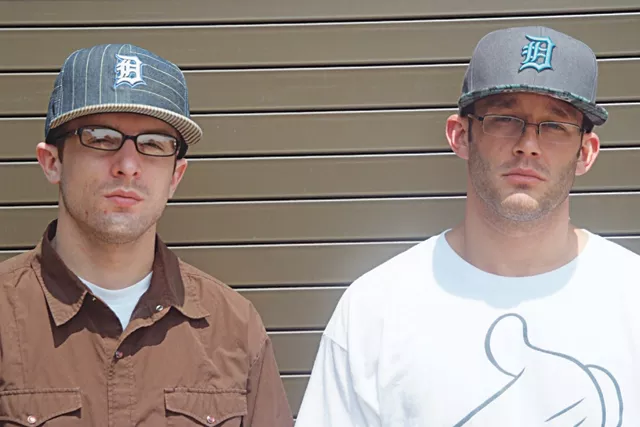 Ben Miles doesn't need to rap. At least that's what his producer Eddie Logix says. The local emcee's already gainfully employed as an attorney at law. Still "there's passion and honesty in [Miles' music]," Logix says, "he genuinely does it for the love of it."
That's right, Logix is talking about a lawyer.
Miles can talk too; he told half of his life story in just over six minutes. ("I'm very wordy, bro, sorry, I talk a lot.") But, no, it's not that he's wordy, it's more his preternatural retentive and organizational faculties. He doesn't mince words and, in fact, he doesn't even write his lyrics down — raps or closing arguments, it's all in his head and he's more than ready to spit it out, with or without backing rhythm.
The 28-year-old lyricist released Play It Forward, his first solo LP (Logix produced the beats) for free last month via Five30 Music's bandcamp web site.
Miles still performs and records with the experimental rock group Of Mice & Musicians, but he got further "invested" in Detroit's rap scene, networking with fellow emcees such as Self-Says and D. Allie. He got "fucking hungry to put my stuff down," having been writing constantly since before he could drive, "and have it listened to, to where I was gonna get gauged by the scene."
OK.
It was Logix who finally encouraged Miles to get a platform for his own rhymes, away from the stacked elements ("seven personalities, seven instruments, seven channels") of the band.
"[Miles] writes from his own perspective, but from a stance that's very relatable, not putting himself on a pedestal," Logix says, who recorded Miles at his home studio, where he lives with one of his other hip-hop groups, Midcoast Most.
Miles, born in Hamtramck and raised in Waterford, speaks candidly about battling insecurity. He's out to prove himself. But, "Art's not sports," he clarifies, knowingly of both sides, having attained a soccer scholarship at Western. "I'm competitive in a cordial way."
More than competitiveness, Miles explains, it's that, "If I was ever going to write, it was going to be something my dad could be proud of, given the musical taste he instilled in me (Warren Zevon, Bob Dylan and Crosby Stills & Nash). But, he died before I really got good."
Still, Miles holds himself to his dad's high songwriting standards. He recalls a formative episode where, as a sixth grader, merely listening to what other classmates liked, he put an Insane Clown Posse album into the car stereo, driving around with his dad. Dad stopped the car. "I don't care if it's about dead bodies with bad language," he said, "that's just awful music." Dad told him, "throw it out the window right now."
"I stopped battling and writing shit-talking bars years ago," Miles says, "I'm focused on writing songs that I think are on a higher level." ("Either say something new or say something better," he raps on the satirical yet sobering track "By the Way," over Logix' fierce marching beat and growling brass samples.)
On the album closer, Miles gives shout-outs to numerous local emcees who have influenced him: "We all sound 'Detroit' to outsiders/ We all use the flows to put out fires/ I was watching from a distance like an outlier/ then Eddie came and told me it's about time to get it ..."
Ben Miles performs at Scorpio Bash on Friday, Nov. 4 at the Berkley Front, 3087 12 Mile Rd., Berkley; 248-547-3331; doors at 9 p.m.; $5.