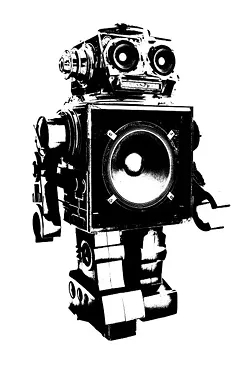 It's better. It's bigger. It's a lot longer. And it's going to rock you, sear your eardrums, punish your liver and have you shakin' your ass for two whole weeks.
That's six nights spread out over three cities and dozens of venues. All of which makes this year's Blowout our biggest ever.
But what makes it really special? It's the programming, which embraces a vital mix of super-local bands good enough to get out of the basement and on a local stage, along with rough-and-ready veterans of the local music scene, and even a few reunions and homecomings for artists who've come back from oblivion.
And it's the settings, which include one-stop rock shop the Majestic compound, the mean and booze-soaked streets of Hamtramck, fabulous Ferndale, with its variety of vigorous venues.
But, honestly, the festival would be nothing at all if not for you. You know who we're talking to. You guys and galls who make the music and play your hearts out regardless of the monetary rewards or fame. All of you are responsible for keeping the flames of Detroit civilization burning red hot. And dazzle us every year.
This year, we're more excited than ever to be dazzled by your talent, your swagger and your energy — all over again.
—MT staff
Friday, April 26, 2013
VENUE: POLISH NATIONAL ALLIANCE HALL
1 a.m. > THE MEATMEN
Kings of the offensive, lords of the obscene, dukes of filth — Tesco Vee and his Meatmen will stomp all over your precious sensibilities, not to mention your morals, bark a few choice words and then piss off. Be warned.
MIDNIGHT > EASY ACTION
In Detroit, John Brannon is as well known for Easy Action as he is for his work with Negative Approach and the Laughing Hyenas. That stands as a testament to the power, ferocity — and the groove — of this incredible band.
11 p.m. > CHILD BITE
Delightfully demonic demolition derbies … Child Bite shows somehow threads melodies through thunderous reimaginings of heavy metal. It's dark, loud, fast and weird — and weirdly charming.
10:10 p.m. > NICE HOOVES
Embrace the abrasive. Fast, heavy and ominous — the rhythms lock in while the guitars and vocals wail in a searing, sinister fervor. This quartet sounds like (and onstage often looks like) a wobbling, blaring, flame-ringed locomotive … steady as she goes.
9:30 p.m. > GOLDEN TORSO
There are only so many words for a ferocious kinda music, and Golden Torso's is the kinda sound that hammers the thesaurus out of my hands before hammering me right in the face; amped-up, chugging hardcore-punk revivalist jams nuanced with some grimy, alt-rock riffs.
VENUE: POLISH NATIONAL ALLIANCE LOUNGE
1:10 a.m. > TERRIBLE TWOS
Try to lock in for casual foot-tapping or head bobbing, and you'll either ruinously kink your neck or have your shins slewfooted from under you by the festive moshers who'd rather you get the F outta the way. Spice-up your punk with gnarly grooves and penchants for droning space rock.
12:20 a.m. > BLEACHED
Two girls making a whole ton of noise, this L.A. post-punk rock 'n' roll beast recently impressed on a few dates with the Deadstring Brothers. Let's see if they can do it again.
11:30 p.m. > AGAINST THE GRAIN
Gruff, whiskey-fueled hard rock and punk a la Motörhead and Zeke. Expect no ballads.
10:40 p.m. > SNAKEWING
Heavy and pissed-off, Snakewing combines old-school punk, metal and hardcore, creating a sound so nasty, so diabolical, even the Lord of Darkness trembles in fear.
9:50 p.m. > THE JACKPINE SNAG
This Lansing band describes its sound as "heavy blues-grunge-rock stuff," which pretty much hits the nail on the head. Think of a really raw "Soundgarden," think "Kyuss," think "the Jackpine Snag is a really weird name."
9 p.m. > HUNTERS
All the way from Brooklyn, Pa., but Hunters sound very much like they could be a hometown band. A guy-gal two-piece, these punks wail and stomp like the Cramps fucking with Bantam Rooster.
Venue: SMALL'S
12:40 a.m. > THE HARD LESSONS
Is there anything left to be said about the Hard Lessons? This perennial Blowout fave will whip up a storm headlining at Small's — with its alt-rock-pop anthems; the place will be packed. These guys keep getting better.
11:50 p.m. > TIMOTHY MONGER STATE PARK
Mid-Michigan-based Tim Monger graduated from a student of folk-rock mythology to a master of eclectic Americana-pop, crafting sweeping ballads blooming with warm toned acoustic guitars, chirping banjos and sighing brass adornments.
11 p.m. > MOD ORANGE
The men of Mod Orange describe themselves as a "Detroit-based power trio rocking your socks off with originality and theme-colored instruments." True enough, they carry that orange theme forward, and their pop-rock anthems are killer.
10:20 p.m. > KICKSTAND BAND
This trio's got some gosh-darn goodies to twist and shout along with. Many enticing melodies, happy-pop harmonies and shuffling, throwback rock-rhythms to be found with Kickstand. Those heavy-hearted teenagers, with tears on their pillows after Daddy took the T-birds away, will be happy once again.
9:30 p.m. > TWINE TIME
This is what happens when busy delegates of the twentysomething punk sect in town apply their rough and tumble surf-rock inclinations toward a more affable, pop throwback style. That angsty-punk inclination keeps the band's sunny pop balladry distinctively taut, like it could snap at the next chorus.
VENUE: NEW DODGE LOUNGE … RRRAPPERS SHOWCASE
12:40 a.m. > DJ NOTHING ELEGANT, DJ SKOTARCZYK AND DJ MEL WONDER
Nothing Elegant is a monthly party at the Old Miami, where DJ's Lady Fantastic and Amy Dreamcatcher spin dance and hip-hop ditties. They'll be doing the same thing for us at Blowout. The real deal, Mel Wonder has been spinning rap in the city for some time now, and she does it with style and panache.
Midnight > CLEAR SOUL FORCES
When a local rap group is getting thumbs up from the Slum Village crew, it has to be doing something right. In this case it would be working hard, and producing bumping beats and quality rhymes.
11:20 p.m. > COLD MEN YOUNG
Quite possibly the smartest hip-hop band in Detroit right now, these guys are tight, sharp, witty and thought-provoking; a heady brew.
10:40 p.m. > DETROIT CYDI
C.an Y.ou D.ig I.t? Groovy East-coast rap revivalists warp their samples with Nintendo-tinged synth effects, not to mention charm with satirical, post-modern snark. These three vocalists trade bars about binary code, interspersed with earnest admissions and commentaries on their day-to-day experiences.
10:10 p.m. > DOC WAFFLES
Bookish in every sense of the word, this smoothly sly, yet unkempt rapper spends his days reading iconic Edwardian-era literary aesthetes to bolster his erudite vocabulary. Sweet samples and booming beats solidify the symposium; keep your dictionaries handy if some of it goes over your head.
9:40 p.m. > DOSS THE ARTIST
Doss the Artist describes himself as a "constant soldier" and a "sometime poet." He also says he will be king, but we'll ignore that bit. What he is, is a damn fine rapper and that's enough for us. Hell … he samples the Peanuts theme on the track "Bless." What more do you want?
VENUE: PAYCHECK'S LOUNGE
1 a.m. > DON DUPRIE & THE INSIDE
OUTLAWS
Doop has evolved his sound to the point where it is tough to find a more talented lyricist and songwriter (in the purist sense) here, in the city. Let's not call him "outlaw country" anymore — his music defies genres.
12:10 a.m. > D'ORCHESTRA
Jesse Shepherd Bates dreams up a new band-type-thingie every six months, or so it seems — so, you probably haven't heard his take on baroque-pop yet. We're not sure what to expect either, but if you're seeking something acoustic/orchestral, with a shade of indie-rock, then check it out — before it becomes something else entirely.
11:20 p.m. > RONNY TIBBS
AND THE 305s
This Satin Peach shaves off the fuzz. If names like Brendan Benson or Kurt Vile entice your ears, then listen up. Tibbs kick-starts a slightly psyche-tinged, pop-rock sound for a sublime road trip.
10:20 p.m. > TBA
9:30 p.m. > NAM KOOK
& THE TYPHOON
Somewhat ballad, somewhat blues, somewhat alt-rock: Nam et al., is a bit of Brit-pop and it's a slice of space-rock. It seems to have all its windows open, really; hear what filters through.
VENUE: WHISKEY IN THE JAR
12:30 a.m. > PINK LIGHTNING
You're going to dance with Pink Lightning and all five of them are likely going to step on your toes. They'll take your hand and dip you, straightening their tuxedo bowtie, hair messed-up and faces still dripping with the champagne their last dance partners splashed in their faces. And they will bring their funky bass, disco-punk drums, wailing guitars, wheezing organs and yowling vocals — and they'll get down tonight.
11:30 p.m. > THE PLATINUM
SELECTION
A space-pop, four-piece featuring former members of blues rockers the Crooks.
10:30 p.m. > ALL THE WILD CHILDREN
Former members of Sharky & the Habit reconvene and continue to make all manner of filthy noises through an amplifier.
VENUE: PAINTED LADY LOUNGE
1 a.m. > DISINFORMANTS
Rock music with its teeth bared and claws drawn. Their jumping-off point, influentially, was the Jesus Lizard, if that tells you anything. Your fight or flight instincts could be tested when they start shredding — either instilled to rush the stage, head banging, shoulders jostling or panicked evasion to seek cover.
Midnight > PRETTY GHOULS
The trashiest of garage punk bands, fronted by a black, female Iggy-phile who likes to rub her vagina on things in public.
11 p.m. > FAKE SURFERS
MT's first write up on this band included the words: "fierce," "denting," "somersaulting" and "napalm." Most of their teeth-bared punk jams get in and out in less than two minutes — any longer locked in their quake-jams could be harmful.
10 p.m. > The Sound Logic
There are only two people in the Sound Logic, not a novelty in this town anymore, and yet still surprising how much noise they can make with their sonically invigorating take on blues-punk.
VENUE: BAKER STREETCAR BAR
1 a.m. > ELECTRIC CORPSE
The spirit of Joy Division and the Cure is alive and well in these gloomy, beautiful souls. Dark, poetic, melodic and very pretty.
11:50 p.m. > THE VONNEGUTS
The Vonneguts say their music can seem overbearing at first, "but as you listen more intentionally, you find that the musicians are excavating sound, seamlessly stroking the canvass of your Friday evening." Nice.
10:50 p.m. > THE ROSE CULT
Led by the a-little-too-charismatic Chris Pratt, the Rose Cult just put out the Welcome to the Rose Cult album and we love the psychedelic little gem. Expect plenty from that.
9:50 p.m. > DESOLATION ANGELS
If you're gonna name yourself after a Kerouac book, you'd better be dark, pensive and hip. Oh, you're a rockabilly-Americana band? Good enough.
VENUE: JEAN'S
1 a.m. > THE IMPALER
Dude dresses in a vampire cape and howls out some crazy tunes. Oddly moving and deeply disturbing, we can't take our eyes off him when the Impaler takes the stage!
Midnight > JOE HERTLER AND RAINBOW SEEKERS
Hertler is a singer-songwriter sitting on the fringes of pop and folk rock, despite the fact he's a dance music enthusiast. "I make art and I sing it hard," he says. Yes you do.
11 p.m. > GREG MCINTOSH
McIntosh of the Great Lakes Myth Society goes solo, at least for now — who knows with that band!? In the meantime, these horn-driven, rock 'n 'soul beauties will keep us going.
10 p.m. > TROWT
Trowt seems to have something to do with Ryan Trautmann, who is also responsible for the very arty TrowtZING YouTube channel. He's an imaginative sole (pun intended).
VENUE: POLISH VILLAGE CAFE
12:30 a.m. > CAVEMAN WOODMAN
Ancestral garage-rock: because, really, what is the garage if not modern man's cave? Noisy, chest-thumping rock 'n' roll stripped bare, or, nearly bare (the guitar-drum duo cover up with some loincloths).
11:20 p.m. > SIX AND THE SEVENS
Keyboard-driven bluesy pop-rock and hooky tunes by the hatful. Even if you want to leave, your tapping toes won't let you.
10:20 p.m. > LUKE LANTMAN AND BLACK SAILS
Lantman claims to make experimental pop rock, all while looking like a cross between James Dean and Michael Caine's "Alfie." There's a little bit of the Smiths in there too; and some contemporary alt-pop.
9:20 p.m. > THE ELECTRIC PLAYGROUND
Zeppelin-obsessed hard rockers who have also managed to soak in the minimalist slant of the Stooges and the White Stripes. Epic, yet understated, bluesy rock 'n' roll.
VENUE: KELLY'S BAR
1 a.m. > THE WESTERN
A six-piece from Chicago with an "inherent focus on songwriting, texture and dynamic. … A multi-layered mix of echo-heavy guitars and vocals that set a mood of enchanting detachment." Just the job.
Midnight > BERMUDA MOHAWK
Very sweet, authentic alt-country band hailing from Ferndale. Chilled and chilling, these guys are capable of singing to your soul
11 p.m. > THE WHISKEY CHARMERS
Poetic, dark Americana featuring the super-talented Carrie Shepard, a woman who can hold a crowd in her tight grip and do what she wants with it.
10 p.m. > ERIC KELLY AND CROOKED LITTLE REASONS
Ann Arbor troupe who claim to make "music for your bum." Folk, punk alt-country and rock collide, making one hell of a mess.
VENUE: SEVEN BROTHERS
1 a.m. > AUTUMN WOLF
Alex Kaye's electronica project incorporating elements of hip hop and R&B. Autumn Wolf managed to be both warm and sparse. Weird.
Midnight > THE HE-BOPS
When a four-piece band made up entirely of dudes cites Cyndi Lauper as a major influence (along with the Pixies, Fugazi, the Clash and the Stooges), you know you have something special on your hands. They say they play new-art-punk-wave, which about covers it.
11 p.m. > CLOUD SOCIAL
"We are the kings of fascination," says Cloud Social. "We take sounds and our voices and mix them into a creamy space covered nugget." Consider us fascinated.
10 p.m. > DIRTY TUNA
These Ferndale guys describe their sound as, "A mixture of soul, rock, funk, blues, and hip hop. Melting pot of genres rolled into one to blow your minds once the music starts playin'." Well, great.
VENUE: DETROIT THREADS
DetroitTechno Militia
Saturday,
April 27, 2013
VENUE: POLISH NATIONAL ALLIANCE HALL
12:20 a.m. > SPONGE
Vinnie Dombroski's Sponge was up there with Detroit's biggest exports in the '90s. The sales might not be as grand nowadays, but the most recent songs are just as powerful. The perfect festival band.
11:20 p.m. > THE HANDGRENADES
Tellingly, this quartet of young pop upstarts cut its teeth winning Beatles cover band contests. This is polished pop, with sunshine almost glaring off their glistening riffs and sweet voices; but their drummer came from the pits of punk, so he won't sit still for any sock-hopping pop slow dance; he pulls the group's pin and chucks things forward.
10:40 p.m. > JAVELINS
Few bands around town create as much atmosphere, and generate as much emotion with their indie rock stylings, as Javelins. Less a gig, more an experience; if you haven't seen Javelins yet, where the hell ya been?
9:50 p.m. > DEADBEAT BEAT
Like those recurring casts in Judd Apatow or Christopher Guest flicks, surf-pop wunderkinds Maria Nuccilli and Alex Glendenning are just always in bands together. This is their latest incarnation, and lately their throwback shuffling pop styles are turning a shade punker.
9 p.m. > LORETTA LUCAS
The Sisters Lucas might be on hiatus, but that isn't stopping Loretta from unleashing her siren-like voice on the Blowout. If she were on a rock and you were in a boat, you'd crash.
VENUE: POLISH NATIONAL ALLIANCE LOUNGE
1 a.m. > MEXICAN KNIVES
Awesome, drawling, dusty, Nuggets-y garage indie. Sounds like you're stoned, even if you're not.
Midnight > THE BOY WONDERS
The Boy Wonders are both band and superhero team. This dynamic duo fights crime and then jumps on stage to smash away at their instruments. Good job, fellas.
11:10 p.m. > SECRET TWINS
Experimental vocalist-guitarist with an operatic voice wobbles and whips her devastatingly beautiful warble in unconventional ways. There's soft, sleek and shimmering pop-sentiments, neatly arranged over fierce rhythms and noisy, death-knelling squalls of feedback-fogged guitar shreds.
10:20 p.m. > CRAYCRAYS
The guys of Cray Crays describe themselves as a four-piece dark surf band. They also say of Blowout that, "we want to do this." Go forth and do it, chaps.
9:30 p.m. > TBA
VENUE: SMALL'S
1 a.m. > KNIFE
Anything Chuck Burns (Seduce, Speedball, Shaky Jakes, etc.) does is always worth paying attention to; Knife, with its low-slung rock 'n' roll, is no different.
Midnight > GRANDE NATIONALS
It's frankly ridiculous that the Grande Nationals aren't nationally known by now. These guys can write the catchiest of catchy rock punk 'n' roll anthems, deliver the fuck out of it on stage, and they look pretty too. Well then, fuck you, world — we'll keep 'em.
11 p.m. > OSCILLATING
FAN CLUB
This is a wildcard even for longtime scenesters, since they've actually been notably unseen (or unheard-of) for a while. Don't call it a comeback. When we last left them, they loved fervent guitar geysers, surfy rhythms, yowling vocals and built a garage-pop bridge from the Kinks to Television.
10 p.m. > SIZE QUEEN
Riotous punk rock featuring Drew Podgorski, formerly of Running With Panthers and Just Ask — so expect catchy-as-fuck tunes and hyper-fast guitar.
9:30 p.m. > TBA
VENUE: NEW DODGE LOUNGE
12:50 a.m. > THE SIGHTS
Any write-up on the Sights gives you the same descriptors: "bluesy," "garage-rock," or "early '70s psyche-rock worshippers" or yadda, yadda, yadda. Let's throw some fresher, spicier summaries in their, like "sweaty," "stomping" and "wound-up," "wild," how about just plain "all-shook-up."
Midnight > KENNY TUDRICK
Making a welcome return to Blowout this year, Tudrick is one of our great songwriters. He's worked with Kid Rock, Bulldog and more; but his recent solo album is his masterpiece. Country-inspired rock 'n' roll at its finest.
11:10 p.m. > DANNY & THE DARLEANS
Scholar of old R&B jams, seminal pop-rock and unsung delta blues and juke-joint-era troubadours, Danny Kroha puts on a clinic — backed up by bassist Colleen Burke's booming grooves and the lanky Richie Wolhfiel's slam-to-brush style. They shuffle, boogie, rock and roll; getting their mojo workin' with their very own wang-dang-doodle.
10:20 p.m. > MUCK & THE MIRES
One of this year's out-of-towners, Muck and the Mires are a garage rock band from Boston. They're signed to Dirty Water records out of London, and they've played shows with the likes of the New York Dolls, DKT-MC5 and (((shudder))) Dave Mathews.
9:30 p.m. > BLAIRE ALISE & THE BOMBSHELLS
1950s- and '60s-inspired rock 'n' roll with a garage edge, and a caustic punk delivery. Sweeeet.
VENUE: PAYCHECK's LOUNGE — GROOVEBOX STUDIOS SHOWCASE
1 a.m. > BISON MACHINE
Mean, murky grooves and thunderous drums singed with sinewy guitars and melodious howls, all seamlessly spreads out and soars into blues-fringed, atmospheric pieces; all of it loud and ominous, and invigoratingly brutal.
Midnight > SCARECROW JONES
Royce Haas left Detroit in 2009 while honing a post-grunge singer-songwriter protest folk under the moniker "Big Brother." After sluicing through the dirtier blues-rock of the South for three years, he's returned as an even edgier, alt-rock-leaning crusader known as Scarecrow Jones.
11:10 p.m. > THE MUD SUNS
If Nirvana met Crazy Horse at a crossroad for their own three-way handshake with the devil, then this would be the band that ran them all over with their semi-truck — and sped down the quaking highway, treading their own brand of loud, fiery blues-rock to another level.
10:20 p.m. > CAPTAIN IVORY
Loud, guitar-wailing psyche-rock goes into piano-fringed AM pop; reggae-riffs and catchy melodies go into strutting, stomping country-tinged boogies. This band sails across myriad genres, never seeming to dock; and at home in any port.
9:30 p.m. > DETROIT LOVE MUSCLE
Some may just yearn for some straight up, down home good ol' Detroit-bred rock 'n' roll. We've got five dudes who know just what they're doing in that department: Raw, fervent and buzzy, with plenty o' pop-hooks, swagger and choruses,
VENUE: WHISKEY IN THE JAR
1 a.m. > SUNLIGHT ASCENDING
Space-rock summit! Pedal-heads come worship! Tone-warping, rhythm-heavy, jittery-riff rock surging up to celestial aspirations. Heavy helpings of echo-FX drill into your ears as you grasp the wing of the band's wicked, barrel-rolling space shuttle.
Midnight > SISTERS OF YOUR SUNSHINE VAPOR
Darkly sublime psyche-rockers unafraid to traipse through some muddier grunge swamps; and all too ready to trip out on some eclectically instrumented drone piece that steadily unravels and blooms into a raspy, neo-blues jangler.
11 p.m. > COSMIC LIGHT SHAPES
With a lysergic-laced bubblegum boogie, this trio's brand of psychedelic-pop can be as darkly fogged as Syd Barrett-era Pink Floyd, then get as playfully jangly as Big Star, only to link right back to the darkness of a Jesus and Mary Chain trip.
10 p.m. > VOYAG3R
Don't sound it out, it's actually pronounced: "Voyager 3." Meticulously crafted synth-rock from this local trio is aspiring toward the eerie drones, suspenseful staccatos and urgent crescendos of seminal sci-fi and horror flick soundtracks — a cinematic synth-rock sensation.
VENUE: PAINTED LADY LOUNGE
1 a.m. > KOMMIE KILPATRICK
Members of the Terrible Twos and Twine Time combine to yell, bark and joke their way through the oldest of old-school punk sets.
Midnight > CONGRESS
Bring out your bullhorns! This Ypsi-quartet unveiled its rough-hewn, post-punk at last year's Blowout — with its lanky lead singer spending nearly the entire set out in the crowd; a tall, neo-hippie looking howler, stumbling around theatrically to the nervy grooves and coolly caustic guitar riffs, yowling his brains out into a megaphone.
11 p.m. > THE SUNBURNS
Despite the fact that the Sunburns have been together for years, 2013 is their Blowout debut. Welcome, chaps. We will surely enjoy your drunk-punk-surf slime.
10 p.m. > ZOMBIE JESUS AND THE CHOCOLATE SUNSHINE BAND
Some people whimsically plan which bands to see based on name alone. Here's a winner. Rollicking rhythms and country-twanged guitars tumble around this band's barn. But the irreverent, freak-farmers inside have their overalls clutched with safety pins, yes, more of a punk-rock-lover's leftfield swing at Americana balladry.
VENUE: BAKER STREETCAR BAR
1 a.m. > THE FERDY MAYNE
Started by a frank, erratic, and edgy poet capable of aspiring to Dylan-esque mythos; based upon creative lyric crafting and the head-turning tone of his eerily beautiful voice — still, this ain't no sit-down coffee shop, folk. These Ypsi-ites shred-out a fierce, piston-pumping, guitar-gored space-rock, with all dials turned up and little concern if your ears catch up to the anthem-esque choruses.
Midnight > 500 CLUB
Ben Keeler has moved from Detroit to Chicago and to San Francisco, but he's still very much one of ours. His heartfelt rock 'n' soul is all Motor City.
11 p.m. > HIT SOCIETY
Four guys from Detroit, influenced by Nirvana, Buzzcocks and the Replacements — so expect fuzzy, power-pop-punk ditties.
10 p.m. > AMATEUR ANTHROPOLOGIST
The members of this three-piece garage punk band from the suburbs say they like to party and ride bicycles. We're more likely to see the former than the latter at Blowout, but you never know.
VENUE: JEAN'S LOUNGE
1 a.m. > THE WALKING BEAT
Serious pop aficionados, listen up. We want harmonies from distinctly toned male-female vocals, and we want rhythms we can clap our hands to. We want choruses that get stuck in our heads, and we want a riff-y guitar, warmed by a syrupy organ. We want old-timey pop rock done right! Check here.
Midnight > EL DEE
Riding on the wake of a balanced lo-fi atmosphere and hi-fi instrumentation, El Dee hearkens the golden years of voice.
11 p.m. > THE JET RODRIGUEZ
These guys describe their genre as "psychedelicate" on Facebook, which is surprisingly accurate. Psychedelia-tinged Americana works too.
10 p.m. > BLAKDOG
Psychedelic, '70s-soaked Nuggets-ish garage rock from a sweaty and swaggerin' four-piece. Think Lions-era Black Crowes.
VENUE: POLISH VILLAGE CAFE
1 a.m. > MIC PHELPS IN THE HOUSE OF WAX
Any band who cite both Slayer and A Tribe Called Quest as influences has to be worth a listen. Laidback rap with a thrash-metal edge, anyone? Whatever, these dudes are heavy.
Midnight > BEEKEEPERS
Musicianship prevails, as the Beekeepers clearly know their shit when it comes to informed free-jazz styles and harmonic psyche-pop. If the lysergic bliss of 1967 Brit-pop got locked in the funhouse of a haunted circus — to incubate for a year — then you'd wind up with these guys.
11 p.m. > SLEEPY THIEVES
There are some great, unusual bands coming out of Ann Arbor right now and Sleepy Thieves is one of them. They might be on a stage handing out their folky, trad-country, but they could be on their own porch just as easily.
10 p.m. > RAPTURA
A garage band with an alternative edge they say sweats a lot. Don't stand too close to the front then.
VENUE: KELLY'S BAR
1 a.m. > BABE MILLER
& HIS 10-4'S
Miller describes himself as the "young king of Detroit garage honky-tonk fuzz," which is cool, considering nobody else has ever made that claim. There is unlikely to be an attempt on his throne anytime soon. This guy could kick off a party in a morgue, so be prepared.
Midnight > DIRTY DEVILLE
Originally formed as a reggae-rock outfit, Ann Arbor's Dirty Deville has found its own sound as a spaced-out, psychedelic, stoner-rock group.
11 p.m. > JEREMY PORTER
& THE TUCOS
Imagine Gram Parsons fronting Hüsker Dü, or Waylon Jennings fronting X. I know, it's a tough image to conjure, but Porter and his boys do it musically.
10 p.m. > JOHN HOLK
& THE SEQUINS
Honky-tonk from Ferndale, Holk and his Sequins will add some welcome hootenanny to what is already the wild festival vibe of the Blowout. Hoot, holler and stomp along.
VENUE: SEVEN BROTHERS
12:50 a.m. > THE LUCKOUTS
Liz Ruiner takes a break from the Ruiners to front a raucous rock 'n' roll band strongly influenced by Joan Jett and Suzi Quatro. Big anthems and mucho leather.
11:40 p.m. > BLIND SEASON
Super-young hard rock hard rock, melodic metal band that has been carefully watching live videos of Iron Maiden and every other band of from that era.
10:40 p.m. > CHOKING SUSAN
Led by the inimitable Colleen Caffeine, this punk says, "Just like a 60-year-old hooker, Choking Susan has had plenty of members in-and-out, and kept ourselves raw and inspired." An elderly hooker might be raw, but inspired? Hmmm. Thankfully, these guys are awesome.
10 p.m. > KRONIC YOUTH
Young punk combo has some high energy, some righteous anger about current events, and a talented screamer who's gonna let you have it good and hard. What more do you want?
VENUE: DETROIT THREADS
ANDREW GARCIA, BRIAN GILLESPIE & KEITH KEMP