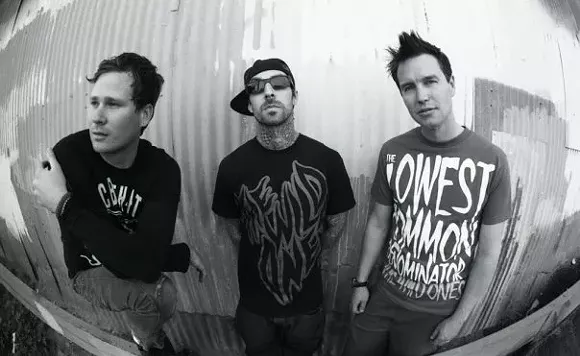 Just when you thought that DTE couldn't
throw it back
any further with their concert lineups, we unruly people are #blessed with the gift of Blink 182 with specials guests A Day to Remember and All Time Low.
Be still my early-2000's teenage heart.
Think what you want about the punk/pop rockers, but there's no denying the band's imprint on modern rock music. And when was the last time you didn't turn the station when "What's My Age Again" or "All The Small Things" came on the radio? That's right — never.
The band's seventh studio album
California
was released this summer to critical and commercial success. It was the band's first No. 1 album debut in 15 years.
Touring with Blink 182 are pop punk bands A Day to Remember and All Time Low — and each was influenced by Blink 182.
The show is Tuesday, Aug. 30 and doors are at 7 p.m. Tickets range from $69 to up to the $200 mark for super close seats. You can get tickets
here.