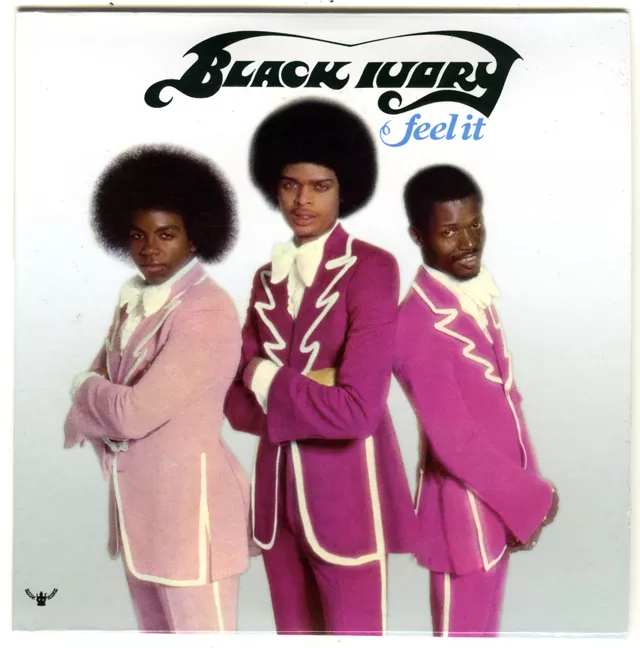 Under the inexpert arm of teenage producer Patrick Adams, Harlem's kickass-coifed Black Ivory — Leroy Burgess, Stuart Bascombe and Russell Patterson — defied odds and struck gold on its debut LP, 1972's Don't Turn Around, which peaked at No. 13 on Billboard's R&B charts and upchucked a number of hit songs. That year's follow-up did nearly as well but its label, the indie Today, went belly-up, and the trio stumbled until '75 when Buddah Records and producers Robert John and Mike Gately stepped in.
Feel It is as smooth as their pink-and-magenta suits and immense white bowties; a downy blend of swooning strings and sticky-thighed Philly soul, of pelvis-to-pelvis disco and sexed-up R&B. It's like a missing link between early '70s Billy Paul (circa "Me and Mrs. Jones") and late '70s Ashford & Simpson (circa "Is It Still Good to Ya").
This beautifully packaged CD comes housed in a cardboard mini-LP, original art and lyric sheet replicas, an obi strip, all in an indestructible plastic sleeve. Sweet.