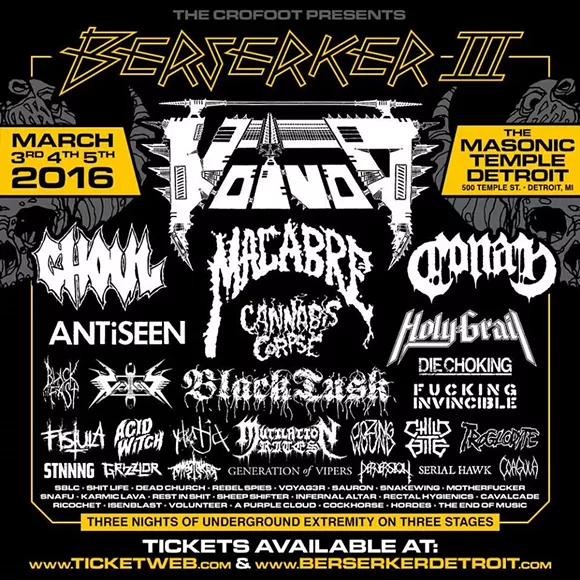 Berserkerfest
is a three day punk and metal fest which keeps getting better. It'll be held this year for the first time at the Masonic Temple.
If you like your music as loud as a jet engine, your faces pierced, your jean jackets emblazoned with the most illegible of all possible band logos, then you've probably already bought a limited edition advance pass, which comes with a free badge and silkscreen poster. If you haven't picked one up yet, though, we're told they're more than half sold-out and are expected to be gone soon.
Grab your ticket at UHF Records in Royal Oak or online
here
. The almighty Voivod headlines, along with Antiseen, Stnng, Child Bite, Cannibal Corpse, and more. This year's lineup has really upped the ante; this is going to rule. Check the website
berserkerdetroit.com
for the latest updates on show times and to watch videos from almost every performer.