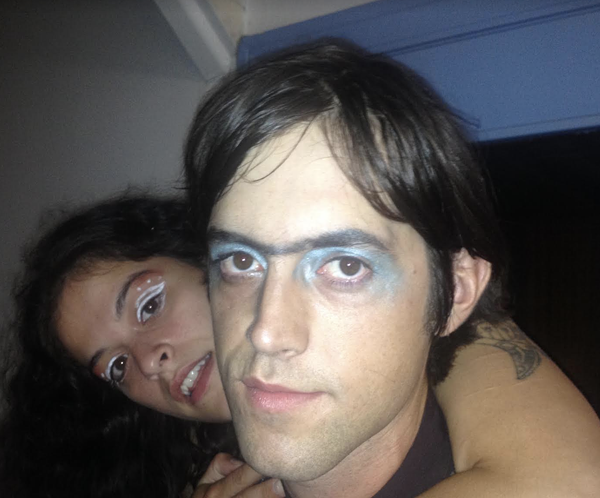 If you are a frequenter of Detroit's karaoke scene, the unbelievable powerhouse pipes of Third Wave Music founder Jen David may sound familiar as her rendition of any number of Eminem classics to the rowdy stylings of Dolly Parton's "9 to 5" have all been given the holy Jennyoke treatment.

So, when she discovered that lover-turned-husband-turned-bandmate Jeffery Thomas had written a song called "Oh, Jenny" under his moniker Jackie Rainsticks long before they were an item, a collaboration was inevitable.

Enter Jenny & Jackie and their debut record Summer, which will be released with a proper release show on Thursday, Aug. 23 at Outer Limits Lounge.

"It's all in there," David says of Summer. "A breakup song from my previous relationship, a song about strangers noticing early love, about being worried about what your new boyfriend is doing and obsessing about them calling you back, getting dogs together," she continues. "The songs basically play like a diary into the first 3 years of our romantic life."

Part reggae, part '50s girl group à la the Shangri-las, and a whole lot of CKWW 580-AM, Summer has been a work in progress for the past two years. Sourced from pre-existing unused material from their respective solo projects — Jenny Junior and the aforementioned Jackie Rainsticks — their debut finds a blend of past and present with a hint of John and Yoko for good measure.

"To have someone you love a lot to write some catchy pop songs for that come from the heart," Thomas says. "It's great."

Jenny & Jackie will perform as part of their album release on Thursday, Aug. 23 at Outer Limits Lounge; 5507 Caniff St., Detroit; 313-368-8192; outerlimitslounge.com; Tickets are $5.


Get our top picks for the best events in Detroit every Thursday morning. Sign up for our events newsletter.