Decompoze's stellar production skills and his work with the group Binary Star have made his name known and celebrated for the last 17 years. Back when boom-bap was called "back-pack," Decompoze consistently exposed listeners to Detroit grit and rhyme in the best way.
Enter 2017, and Decompoze has his second album,
Maintain Composure,
set for release on July 4. The album's first single, "The Breakdown" dropped today and it is the perfect preview to what's coming from the emcee and rapper.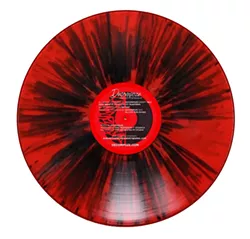 He wastes no time displaying improved lyrical content. "All this corniness it's hard to tell what the smooth shit /My duel spit a mix of full clip and a bull whip. So when I'm in the house don't even rap, don't even act concern/ When it's time bust I can snap when your back is turned," he raps.
He's joined by RoSpit and Binary Star alum OneBeLo. "In the city all these new jacks be nimble, rappers want a nibble /I give all a penny for dentals under they pillow. Gimme got shot, with little bullets that riddle/ Late night Jimmy Kimmel or maybe a little Leno," raps OneBeLo.
Decompoze produced the hard hitting track and this should be a must pick-up (or download) for any playlist.