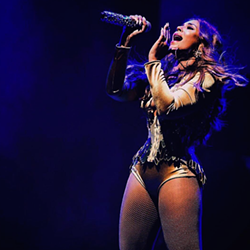 It's hard to believe that this Grammy Award-winning R&B singer has been in the game for about 15 years now, but the singer and actress is gearing up to release a new album and we are excited to hopefully hear some new tracks at her show at the Sound Board.
Let us remind you of some of Ashanti's biggest hits: Remember that jam "What's Luv?" with Fat Joe? Maybe "Always on Time" with Ja Rule? Or when she starred in John Tucker Must Die, or when she played Dorothy in The Wiz on Broadway? She's a triple threat, and you won't want to miss her show. Plus, Detroit's own Markus Douglas opens.
Saturday, 8/20; Doors at 8 p.m.; 2901 Grand River Ave., Detroit; $50.