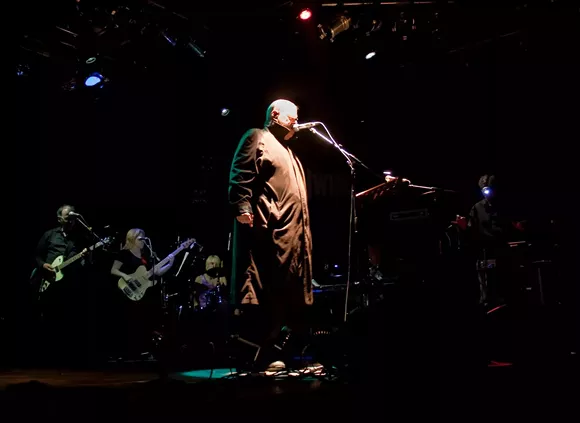 Pere Ubu was originally conceived as a supergroup of the 1970s Cleveland underground that would make a single or two and call it a day. Forty years later, they're still going, making some of the most consistently interesting and unexpected sounds you can find.
On their current "Coed Jail!" tour, they promise to play "tracks from the debut album
Modern Dance
through to their the scariest album ever recorded, N
ew Picnic Time
, played in a fast-moving hour-and-a-half long set."
The art rock legends will play not just one, but two shows in Detroit on Friday: A short set at Third Man at 4 p.m., and a longer set at Marble Bar at 9 p.m. They promise to play different songs at each show.
Here's a video from a few months ago of Ubu playing their 1976 song "Final Solution."
And here is their performance from "Urgh! A Music War."
And if you are unfamiliar, we highly recommend you listen to their first two records ASAP: