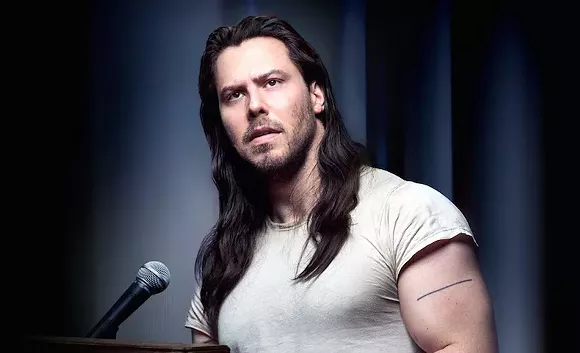 ICYMI Andrew W.K. launched his own political party back in March (the Party Party, which
MT
un-officially endorses) and now the sage rager is set to take his show on the road.
W.K. announced he'll embark on The Power of Partying, a nationwide speaking tour aimed at spreading the message of The Party Party, which is framed as "
an all-inclusive alternative to the traditional two party model
" that holds partying as its core concept.
"This is not a political party rally, it's a rally about partying with the political elements set aside," W.K. says in a
press release
. "This is my attempt to add something positive and unifying to the divisive atmosphere surrounding us in so many different forms."
W.K.'s Detroit date is November 13 at the Masonic Temple. According to the release, "each evening will be an intimate celebration of discussion, a pep rally for the inner spirit, and an optimistic look at the overwhelming intensity of life. The tour sees Andrew continuing his eternal mission to defend and promote human joy, and the never-ending collective search to find truth through partying."
The professional reveler is not new to the motivational speaker role, he often tweets uplifting, pro-partying mantras and has already given talks across the nation, including (as Pitchfork so keenly pointed out) one
My Little Pony convention
.
Tickets go on sale Friday, July 15 at noon on
AndrewWK.com
.