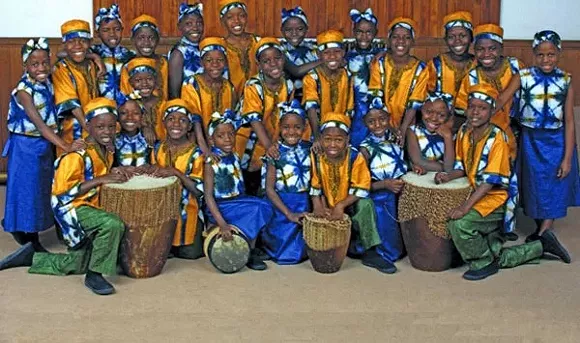 We just received word that, after a last-minute venue change, this show has now unfortunately been canceled entirely. "Sorry for the inconvenience. We had to cancel our performance this Sunday evening," the email reads. "Thank you to all the media who supported our performance, and we appreciate your efforts. Thanks for understanding.
This Sunday, Jan. 15, the beloved African Children's Choir troupe will now perform in Southfield. The event will now start at 7 p.m.; at the Hope United Methodist Church, Southfield; 26275 Northwestern Hwy; 248-356-1020; admission is free, though donations are graciously accepted.
The group was formed more than thirty years ago as a vehicle to not only showcase the vibrant intricacies of African choral music and dance, but to raise funds for hunger relief and to support other non-profit programs including education and health care. Music for Life, the parent organization for the African Children's Choir, works to provide relief in seven countries: Nigeria, Uganda, Kenya, Rwanda, Ghana, South Africa, and Sudan.
The program features a mixture of well-loved children's songs, traditional
spirituals and favorite gospel numbers.