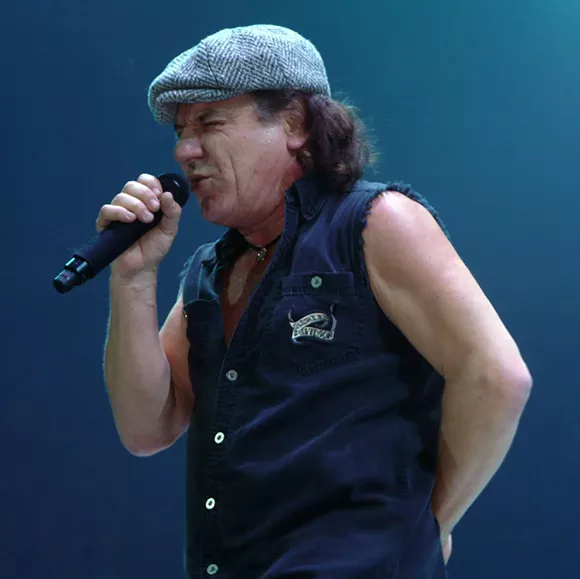 AC/DC will not play their scheduled show at the Palace of Auburn Hills on March 20. Unfortunately,
as you may have already read
, singer Brian Johnon has been advised by his physicians to not tour anymore, immediately, "or risk total hearing loss," to quote the press release.
We really hope that he is able to recover, and certainly for his hearing troubles to not get any worse.
The shows are set to be rescheduled, and made up later in the year, "likely with a guest vocalist." Current ticket holders can hold on to their tickets for the rescheduled dates or receive a refund at point of purchase.