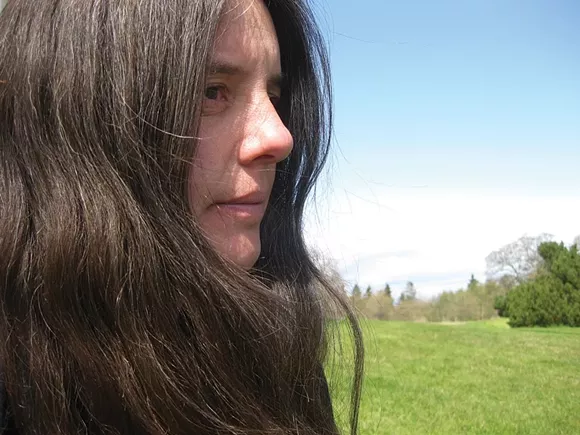 We
already told you why you have to be at Third Man Cass Corridor tonight
, for an early show headlined by the killer group Xylouris White.
Make certain you arrive by 7:30 p.m., however, as Portland, Ore.'s Marisa Anderson opens the festivities. Her powerful solo electric guitar playing is unbelievably hypnotic, strong, and ethereal.
Anderson's haunting work delves into the roots of vernacular sound in delightful and unexpected ways. Her sound is bold and beautiful. And while Anderson's favorite artist is the Rev. Gary Davis, her own sound is some wonderful hybrid of Mississippi Fred McDowell and Jack Rose.
A founding member of the defunct Evolutionary Jass Band, she's released a handful of solo records (two for Mississippi) and one split 12-inch (with Tashi Dorji).