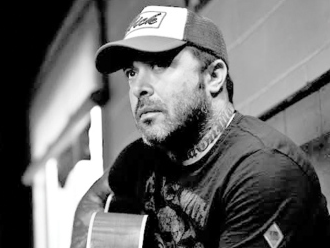 With the nu-metal band Staind, Aaron Lewis took angsty hard rock anthems onto mainstream radio, thanks to his overaffected and needlessly troubled voice — as well as some chugging riffs. Then Lewis put that band on hold for a while and embarked on a surprisingly successful solo country career. We spoke to him before his show at the Motor City Casino.
1. How do you balance Staind and a solo career nowadays, with Staind back on the festival circuit?
That's fresh. I haven't really had to balance much of anything for the last couple of years, I've been truly focused on the whole country side of things. We're going to do a handful of festivals and casino shows this summer, just to make sure that our legs are still working and whatnot. For a while there, I wrote The Road while I was out on tour with Staind. It's pretty easy to balance it; it depends on what pair of shoes I put on in the morning.
2. Are you over the Staind material yet?
It just needed to be put up on the shelf for a little bit. I never ever said it was over, never even alluded to it being over. It just needed to be put up on the shelf and reinvigorated. The solo stuff is very country. More country than most of what you might hear on country radio these days. I'm inspired by the traditional country, what everybody used to look at and recognize as country, not this new stuff, which you have a hard time even putting your finger on what it is.
3. What has the reaction been like from longtime fans?
It's a healthy mix. It seems as though the majority of them are OK with it and have grown with me, and there are some that are just not OK with it. There are some out there that weren't OK with Staind to begin with. There has always been haters out there. What are you going to do? You can't make everybody happy.

4. Do you have good memories of playing Detroit?
Detroit has always been good shows. The first real big show we ever played on a real tour was at the State Theatre with Kid Rock, in February '99. I played the Downtown Hoedown a couple of years back, and a hundred and something thousand people sang every word to "Outside" with me, and then proceeded to chant "USA" for a minute straight after I was done singing "Country Boy." I've got lots of good memories of Detroit, for sure.
5. What's next, following this tour?
2014 is going to consist of recording a new record for my country stuff. Playing shows on the weekend, doing some shows with Staind, and trying to spend as much time with my family as I possibly can. That's where the whole playing shows at the weekend comes into play. mt
Aaron Lewis plays on Thursday Feb. 6, at the Soundboard in the Motor City Casino; 2901 Grand River Ave., Detroit; 866-752-9622; $38-$45.