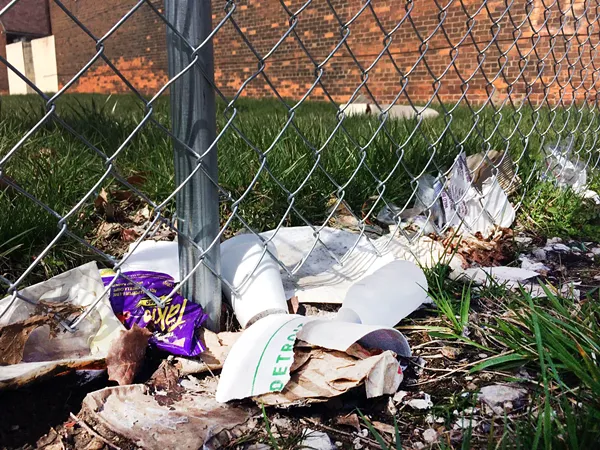 A judge has ordered wealthy Hamtramck businessman Henry Velleman to pay fines of $100 each on two tickets for littering that he initially fought.
Velleman, who lives in Birmingham, is also Hamtramck's largest downtown property owner. Of 35 Velleman-owned downtown district commercial properties identified in public records earlier this year, 25 are empty storefronts or vacant lots, mostly concentrated on the city's south side.
Until this spring, many of those lots were overgrown, covered in trash, and fenced in with fencing that violates city code. Many in the Hamtramck business community have grown increasingly frustrated with him over the last 18 months over his (mis)managment of his properties.
The tickets were among 15 issued by the city of Hamtramck for litter, blight, a sign ordinance violation, and vacant property violations. A 31st District Court administrator said Velleman pled responsible for the two littering tickets, while the city dropped the other 13 tickets as part of an agreement.
A building department official told
MT
in May that those tickets that were dropped — written for sign ordinance violations, an empty storefront violation, and dumping — had been resolved, so the city agreed to drop them.
Judge Alexis Krot ordered the fines during a May 22 sentencing hearing.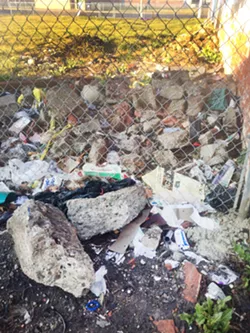 Since then, Velleman's lots have been mowed and are mostly free of trash and debris. While the fines are nominal, business owners we spoke with say they are hopeful that the city and court's action will persuade Velleman to keep his properties up to code.
However, although Velleman lost his fight to keep Hamtramck trashy, he still appears to be winning the fight to keep it half empty.
Despite the fact that most of his storefronts are largely functional, many sit empty, as he doesn't appear interested in renting to mom and pops looking to lease here.
Though the city can't force Velleman to lease the stores, local law require those who maintain empty shops to keep them up to code, register them, and pay a monthly fee.
That's frustrating business owners who charge that Velleman's neglect and property management decisions are a drag on downtown's redevelopment and ultimately detrimental to their livelihoods.
They took their complaints to the city last year, but it didn't take any serious enforcement action through the first half of 2016. But now it appears to have changed its course, and records show the city began issuing a new set of citations late last year and in early 2017.
Records show that Velleman didn't address any of the issues, and instead set a court date to contest the tickets.
Velleman's supporters — and there are very few — point out that he renovated spaces above his storefronts, and those are now high-end lofts that are mostly occupied. And Hamtramck has plenty of other challenges that contribute to its downtown's slow redevelopment, so no one is pinning blame on him for all that's wrong in the city.
A city building inspector said a business application was submitted for one of the empty storefronts, but the status of the remaining vacant storefronts isn't immediately clear.