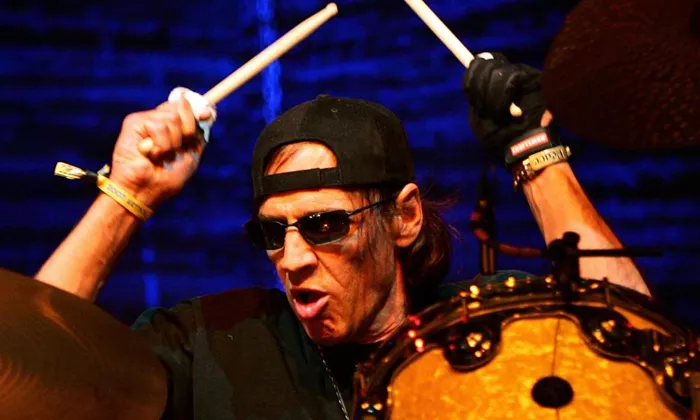 I'm not going to pretend that I knew Scott Asheton well, let alone that I was his friend. When people die, particularly famous people, the woodwork will overflow with those referring to the fallen one as a "friend," a "buddy" or, worse, "a brother-in-arms." I hardly knew Rock, but I worked with him and I liked him.
I wrote a biography of the Stooges in 2007, while still living in England. I interviewed Ron Asheton extensively, but Scott didn't want to get involved because, I was told, he didn't like doing interviews. A couple of years later, and I was living in Detroit and planning a second, U.S. edition of the book (The Stooges: Head On) for Wayne State University Press. Ron had passed away and James Williamson had returned to the Stooges' ranks. The band was continuing to tour, playing Raw Power-era material, and it had finally been inducted into the Rock and Roll Hall of Fame.
I had some additions to make to the U.S. edition of the book, and this time Scott agreed to speak with me. I was expecting a guarded, difficult conversation. In fact, Scott opened up — about the loss of his brother and the conflicted feelings he had about the band carrying on, among other things. It was still a difficult conversation, but not in the way that I had expected; Scott was very emotional that day and I'm told that he rarely spoke so openly to people that he didn't know. I'll be forever grateful that Scott Asheton felt comfortable enough with me, and I wish that I'd had the opportunity to know him better.