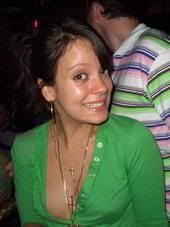 Lily Allen doesn't give a fuck about your MySpace page.
Are you a local musician with designs on rock stardom, barbecue, and tasty Texas beer? Do you plan on driving your Toyota Tercel 1400 miles in less than 24 hours to play 8 gigs in 3 days, surrounded by a thousand other bands who are doing exactly the same thing? Maybe you're just going to Austin because Lily Allen sent you a MySpace friend request, and you want to say hello. ("Dude, she seriously likes me, dude. Really
")
Whatever the reason — thrills, booze, delusions of romance, or rock 'n' roll — if you're a Detroit area musician heading down to Austin, Texas this March 14-18 for the South by Southwest Music Festival, I want to know about it. Now, according to SXSW's site, the deadline for submitting a showcase application has passed. But if you or your band were on the ball enough to hook up a spot to play in Austin this March, then make sure you let me know before you hit 1-75 for that long drive south.
Email me with your plans.
That way, when we're all in Austin (you to rock faces, me to write about it), we'll be reunited. And it'll feel so good. Maybe. Don't get too close. Besides, you have barbecue sauce all over your chin, and that's just unprofessional.
JTL