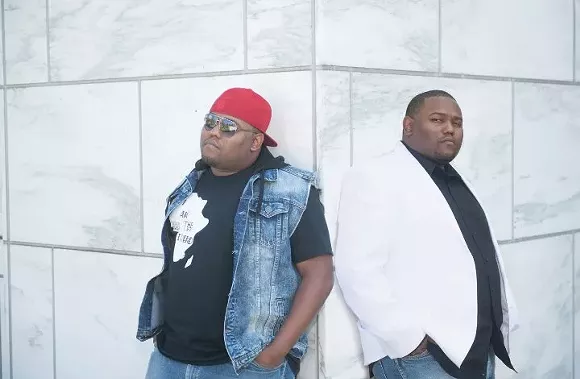 An interview with Vince Parker aka Mature The Servant
Christian hip-hop has been around almost as long as the music itself.
Metro Times
caught up with the renowned
local emcee Vince Parker
to talk all things hip-hop and Detroit.
Metro Times
: When did you first get into hip-hop?
Vince Parker
: I first got into hip-hip in elementary school as a kid. I first heard a lot of '90s artists first: 2Pac, Biggie, Jay-Z, Nas, Outkast, and I was hooked in after.
MT
: Who were some of your favorite hip-hop artists when you were younger?
Parker
: Growing up, I was a huge Biggie fan; I liked his laid-back swagger. Nas had so much depth and lyricism. And then I became a huge fan of Will Smith and his ability to create overall good music and hits, no matter a movie soundtrack or an album.
MT
: At what age did you discover you wanted to be a Christian hip-hop artist?
Parker
: I made the jump from what's considered secular music or hip-hop to Christian hip hop around the age of 16. I had just been saved and still had a passion for music and when I discover CHH I knew that my calling had to be in that lane.
MT
: What are some of the main differences between mainstream and Christian hip-hop?
Parker
: What I found out is with mainstream music and CHH, is we have a solid overall message and purpose regardless the song and that's to lead people to Christ. Mainstream music tends to switch its purpose, theme, beliefs, and trends. Most times, mainstream artists tend to not be the same person their lyrics convey.
MT
: How would you describe your style?
Parker
: I have a very unique style. I think I started like anyone else. I write about Christ and all his goodness. But I developed a style that blends both main stream sound with Christian hip-hop morals and teachings. I blend real life issues with biblical doctrine to help people see how the bible fits in daily life. And I mix my mainstream knowledge in to help deliver strong industry-like music so it stands just as strong as any secular artist's work.
MT
: Who are some of your favorite Christian hip-hop artists?
Parker
: First album by a Christian artist I ever heard was Lecrae's
Rebel
album and it changed my life. From there I took notes from Trip Lee, Tedashii, KB, Canton Jones, Cross Movement, and a lot of other independent CHH artist in Detroit.
MT
: How would you describe the Detroit hip-hop Christian scene?
Parker
: Right now it's a little broken up. I've seen it can be clicked-up at times. There a lot of different movements, groups, and scenes that all have different style CHH artist from the most street hood artist to the most churched-out artist. Their support honestly waivers but that's about unneeded competition that develops in CHH. But Detroit itself is making a large rise in CHH and I believe for a lot of people it's just starting to be more widely accepted and appreciated.
MT
: Are there any emcees that do both secular and Christian? Or is that taboo?
Parker
: I don't believe you can be both. I think like myself I can learn from secular music about the sound that's out, the wave of momentum a certain style is getting and even the audience. But there are certain things that should separate a CHH artist and a secular artist just because the intent and purposes are just different. But can we work together both secular and CHH, of course that's the great part about it when you have a respect for the other's craft.
MT
: Tell us about your new project? What's different about it? What can we expect?
Parker: On November 15t,h I am releasing a new album titled
IN·VINCE·ABILITY
. The whole project centers how we are always at war with ourselves and our desire to be in control and in charge. I use myself as the example and just how I try to do everything from write music to being a husband in my own strength and how it takes God to do anything. What makes is different is that it has a very main stream sound and approach from my other work and I did collaborations with secular artist as well. Plus I made it very personal in my lyrics. You can expect a really well-crafted album.
MT
: What's your next move after this?
Parker
: Once the album is out I will be moving on to shoot a film and write a fictional novel as they are all apart of three fold project I was assigned this time last year. I'm putting a lot of time into my podcast and maybe after all that; back in the lab for another mixtape.