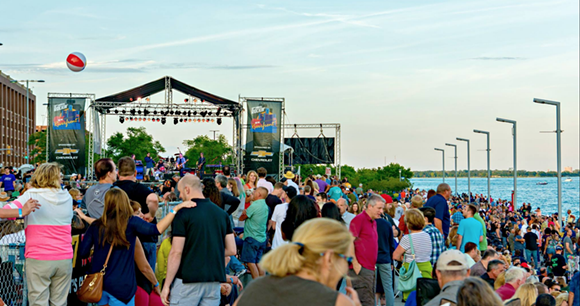 The annual free Detroit concert series, Rockin' on the Riverfront is almost here. Taking place behind the GM Renaissance Center, rock shows will be happening weekly from July 8-Aug. 12.
With headliners like Michael McDonald (former Doobie Brothers member) on July 8 to Bret Michaels closing the show on Aug. 12, Rockin' on the Riverfront should be a riot.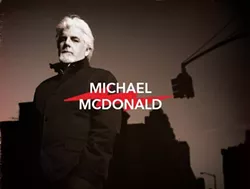 But these shows lack opening bands, so Radio station 94.7 WCSX has brought back 'Rockin' Wars' for the the third year in a row. 'Rockin' Wars' is a toned-down rock version of Battle of the Bands. Twenty bands have submitted their music to WCSX and, since May 20, listeners of the station have been exposed to their material.
Listeners will have until Thursday, June 2, to listen, become a member of the WCSX club on the station's website, and vote for a band they think deserves the opening position for Rockin' on the Riverfront.
After June 2, another round of voting will give listeners the chance to winnow 10 bands down to five. WCSX will also have judges that will determine the best openers for Rockin' on the Riverfront.
Listeners will be able to vote once per voting period,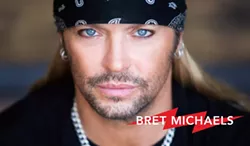 so you can turn on the radio and see if you dig any of the new local bands, and vote for a chance to see them live.
Even if you're not into rock, the concerts are free and presenting local music is important. And don't lie to me, you've totally sang 'All Summer Long' by Kid Rock with a beer in your hand at the top of your lungs and enjoyed every last second of it. (It may or may not have been one of the best times of your life.)