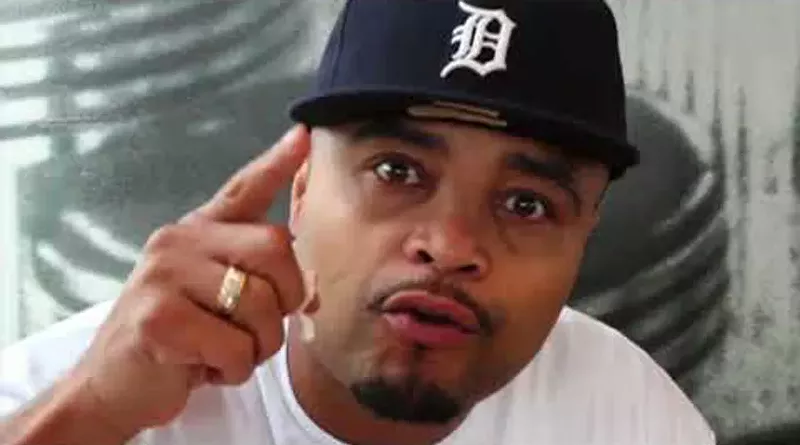 Hip-hop heads already know about the history of one of Detroit's most innovative genres, but for those who don't, Brian "Champtown" Harmon's documentary
The Untold Story of Detroit Hip-Hop
is a good launching point.
The Untold Story of Detroit Hip-Hop is a documentary rich with guest appearances, great interviews, and untold stories about the early days of Detroit Hip-Hop. Public Enemy's Chuck D. narrates the 90-minute exploration into the foundation of Detroit's hip-hop scene all the way up to today's current emcees. There are interviews Hip-Hop Shop owner Maurice Malone, emcees Felix & Jarvis, Esham and James Smith, and Icewear Vezzo (just to name a few). But the most compelling parts of the documentary is the early footage of Eminem and Kid Rock and the not-so-nice character assessments by their Detroit peers.
Here are the seven best reasons to watch:
1. Grand Rapid's Robert S. was the first rapper from Michigan to get signed to a major label in 1985.
2. James "The Blackman" Harris and Champtown both claim to have given Kid Rock his start. The documentary states Kid Rock wanted to keep his privileged background secret because it didn't fit the usual "struggle" narrative at the time. It's also stated that after Kid Rock signed his record deal with Jive Records in 1988; he allegedly told Jive executives to not to sign any other Detroit rappers and to focus on him.
3. The film shows video footage of a young Eminem freestyling Das EFX style, clowning around in Minnesota at Paisley Park Studios, and being booed off stage as he's rapping a cut titled, "Fuck that Honkey."
4. Since becoming a worldwide rap star, Eminem is accused of never maintaining contact with his former Bassmint Productions crew friends (Vitamin C, Manix, DJ Stezo, Chaos Kid). Its also stated that part of the reason Chaos Kid committed suicide in 2011 was that Eminem never responded to his public letters.
5. Mudd from Ela gives a complete play-by-play account of what lead to Proof's murder, the actual incident, and the aftermath.
6. Iron Fist VP Khalid El-Hakim says that a representative from Shady Records came to Iron Fist offices after Proof's death demanding his master recordings.
7. Proof's mother, affectionally known as Momma P (and who passed way in 2015), stated that Shady Records sent her six payments for $6,666.66 after Proof died. She believes Eminem and Shady Records are a part of an Illuminati type cult.
The Untold Story of Detroit Hip-Hop
is available
on Amazon
. You can watch the trailer below.
Stay on top of Detroit news and views. Sign up for our weekly issue newsletter delivered each Wednesday.