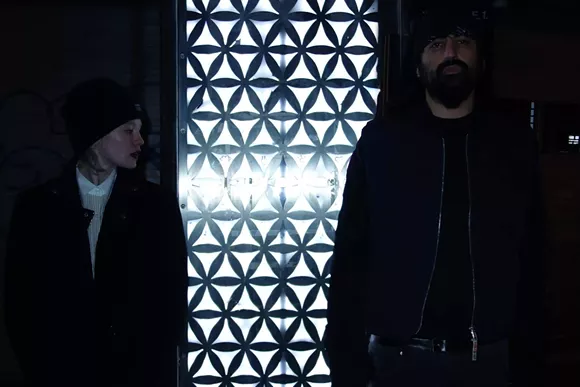 Going to shows is sometimes that perfect pick-me-up from that midweek slump or having no plans on a Friday night. What makes them even better is when you don't have to pay a shit ton of money to see an awesome show.
Here are 6 shows happening this week will be nice to your wallet.
Sunday, 10/2
Crystal Castles
@ The Majestic
The electronic, unique band Crystal Castles is touring for the first time since original singer Alice Glass left the band on bad terms in 2012. New lead singer Edith Frances joined members Ethan Kath and Christopher Chartrand in 2015 and the trio are now promoting their latest album, Amnesty (I), which was released in August. The all-ages show will also feature Guidance as the opening act.
Doors at 7 p.m., 4140 Woodward Ave., Detroit; majesticdetroit.com; Tickets are $20 in advance and $25 at the door.


Friday, 9/30
Paleface
@ PJ's Lager House
You may know of this cult musician from his work with the Avett Brothers, but he's been a mainstay of alt-folk and borderline Americana since he first burst upon New York City's infamous "anti-folk" scene in the mid 1980s. Paleface's songs have always been these wry, charismatic anthems, and ever since Mo Samalot has joined him on drums and vocals, the music has entered a charged and high energy rock 'n' roll territory that suits his gravel croons perfectly. A habitué of Daniel Johnston who was managed by none other than Danny Fields for much of the '90s, come see why this guy is such a huge influence on Beck, the Avetts, and others.
Doors at 8 p.m.; 1254 Michigan Ave., Detroit; 313-961-4668; $7.

Fri., 9/30-Sat., 10/1
Gooch Palms
@ UFO Factory
Australian gonzo punks Gooch Palms will be at UFO Factory with Belle Isles and Tin Foil. Gooch Palms, who have been enjoying wider success since their 2015 sophomore album, Introverted Extroverts, have performed with Violent Soho across Australia and opened their own DIY label, Summer Camp Records. The pop-ish, indie sound they have sets them apart from their contemporaries. The show is 18 and over.
Doors at 9 p.m. on Sept. 30 and
2 p.m. on Oct. 1; 2110 Trumbull Ave., Detroit; ufofactory.com; Tickets are $8.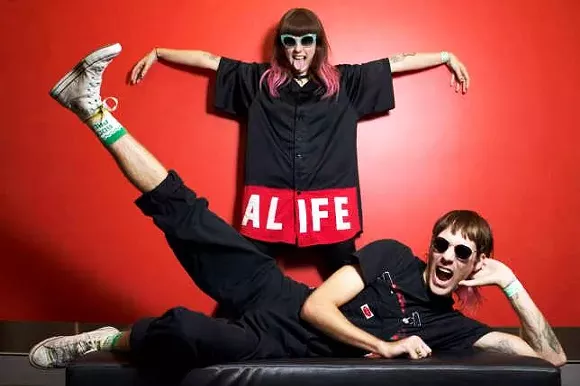 Saturday, 10/1
Fallout Fest
@ Loving Touch
It's back: the fourth annual Fallout Fest, with a mess of visual art accompanied by the rowdiest and best local talent burbling forth. There are two stages to ensure constant barrage of new sounds. The acts this year are slated to be Queen Kwong, Arc Pelt, the Zoos of Berlin, Boy Wonders, Earth Engine, the Erers, Honeybabe, and Isla. Never miss this gig — it's always where you find that favorite new band months before anyone else.
Doors at 7 p.m.; starts at 8 p.m.; 22634 Woodward Ave., Ferndale; thelovingtouchferndale.com; $10.
Saturday, 10/1
Flashback Bash
@ PJ's Lager House
In honor of punk's 40th anniversary, PJ's 21st annual Big 80s Flashback Bash will feature six punk/hardcore cover bands: the Clashback, the DDTS (Ramones cover band), Fabulous Disaster (Sex Pistols cover band), the Zotz, Red September (hardcore cover band), and the Walkin' Talkin' Toxins. Those 21 and over are welcome, and all proceeds from tickets will go to the Hater Kitty Rescue Army.
Doors at 8 p.m., 1254 Michigan Ave., Detroit; pjslagerhouse.com; Tickets are $6 at the door.


Saturday, 10/1
The Kingbees
@ the Magic Bag
The Kingbees might have burst onto the music scene in 1980 a few years before the rockabilly revival swept the nation, but their stalwart, roots-based approach has meant that their sound is as fresh as ever. Thirty-five years on, their stripped-down and fun approach to these classic sounds fits your ears just the way a classic pair of American jeans fits your body.
Doors at 8 p.m.; 22920 Woodward Ave., Ferndale; 228-544-1991; $15 in advance, $20 at the door.